Paperbacks are the ideal book format for me. There's no screen glare. There's no figuring out how or where to store a dust jacket. There's simply a flexible binding and cover that allow for folding and curling pages. I know — many of you likely flinched at the idea, and that's fine. You can keep your books as pristine as you prefer. For me, I love giving my books a workout and putting them to use. As we settle in for the long cold season, I invite you, whatever your preference, to stock up on some new winter 2023 YA paperbacks. They're perfect for your side table and for toting to your reading space and getting snuggly with.
Find below some of the most exciting YA paperbacks hitting shelves this winter. Because of the paper sourcing challenges still impacting publishing, some of these dates may shift or change, but this is the closest to accurate as possible, per publishing catalog information. Some of these books are paperback originals, meaning they'll only ever release in paperback, while others are first releases in paperback of books that have already been published in hardcover. I've stuck to first books in a series only, so know there are additional paperback releases of series books that are not the start of those series. First titles in a series are marked with a *.
You'll find something of every genre in this roundup, making your winter 2023 YA paperbacks a wealth of choices. Descriptions for the titles below come from Amazon because much as I wish I'd read all of them, I have not, and this is a sizable list. This is one of the rare times I do that, if only because of how lengthy the list is.
Note: you may need to toggle your view when you click the link to access the paperback edition.
Winter 2023 YA Paperback Releases
January
3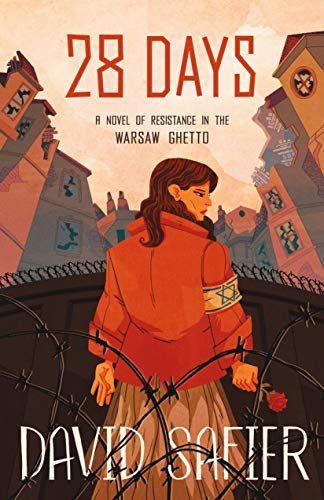 28 Days by David Safier
Warsaw, 1942. Sixteen-year old Mira smuggles food into the Ghetto to keep herself and her family alive. When she discovers that the entire Ghetto is to be "liquidated"—killed or "resettled" to concentration camps—she desperately tries to find a way to save her family.
She meets a group of young people who are planning the unthinkable: an uprising against the occupying forces. Mira joins the resistance fighters who, with minimal supplies and weapons, end up holding out for twenty-eight days, longer than anyone had thought possible.
Orpha doesn't speak about what got her into prison.
No one would listen.
No one would believe her.
Haunted by nightmarish flashbacks and withering in the miserable conditions of Tothill prison, 16-year-old Orpha perseveres, doing what she can to befriend and protect the other girls imprisoned alongside her.
But then a mysterious letter arrives, offering her a place at a women's home called Urania cottage. It sounds too good to be true–but with nowhere else to go, Orpha decides to take her chance. Soon she discovers the letter-writer is none other than Charles Dickens.
With the support of the other women of Urania and the promise of a real future, Orpha will have to confront the darkest parts of her past– and let go of her secrets.
This atmospheric historical novel, full of heartbreakingly real characters, celebrates the strength and resilience of young women throughout history. Virginia Frances Schwartz's powerful prose, structured to echo Dickens' serialized style, illuminates an era of startling inequality and extreme poverty. Fans of Laurie Halse Anderson's Fever 1793, Margaret Atwood's Alias Grace, and Katherine Paterson's Lyddie will enjoy this riveting title.
No one can be at peace until he has his freedom.
In Charlestown Prison, Malcolm Little struggles with the weight of his past. Plagued by nightmares, Malcolm drifts through days, unsure of his future. Slowly, he befriends other prisoners and writes to his family. He reads all the books in the prison library, joins the debate team and the Nation of Islam. Malcolm grapples with race, politics, religion, and justice in the 1940s. And as his time in jail comes to an end, he begins to awaken — emerging from prison more than just Malcolm Little: Now, he is Malcolm X.
Here is an intimate look at Malcolm X's young adult years. While this book chronologically follows X: A Novel, it can be read as a stand-alone historical novel that invites larger discussions on black power, prison reform, and civil rights.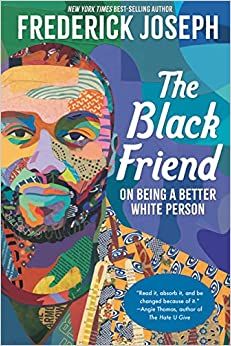 "We don't see color." "I didn't know Black people liked Star Wars!" "What hood are you from?" As a student in a largely white high school, Frederick Joseph often simply let wince-worthy moments go. When he grew older, he saw them as missed opportunities to stand up for himself and bring awareness to those who didn't see the hurt they caused. Here,Joseph speaks to the reader as he wishes he'd spoken to his friends, unpacking hurtful race-related anecdotes from his past and sharing how he might handle things differently now. Each chapter also features the voice and experience of an artist or activist, including Angie Thomas, author of The Hate U Give; April Reign, creator of #OscarsSoWhite; and Jemele Hill, sports journalist and podcast host. From cultural appropriation to power dynamics, "reverse racism" to white privilege, this book is a conversation starter, tool kit, and window into the life of a former "token Black kid." Back matter includes an encyclopedia of racism, including details on historical events and terminology.
Black Ice by Becca Fitzpatrick
Britt Pheiffer has trained to backpack the Teton Range, but she isn't prepared when her ex-boyfriend, who still haunts her every thought, wants to join her. Before Britt can explore her feelings for Calvin, an unexpected blizzard forces her to seek shelter in a remote cabin, accepting the hospitality of its two very handsome occupants.
But her luck takes a turn for the worse when she discovers the men are fugitives, and they take her hostage. Britt is forced to guide them off the mountain, knowing she must stay alive long enough for Calvin to find her. Along the way, Britt finds chilling evidence of a series of murders that could be linked to her captors…
But nothing is as it seems, and everyone is keeping secrets, including Mason, one of her kidnappers, whose seemingly genuine kindness confuses Britt. While facing the threats of frigid snowstorms and wild grizzly bears, can Britt figure out who her real enemies are?
(This is a reissued paperback)
In Nazi-ruled Germany, Joe St. George is forced to watch as the country is divided around him by fear and hate. Joe thinks he and his family are safe, but when his father disappears one night, everything changes. Suddenly Joe and his mother are suspects of the state, but for what, Joe has no idea. They plan their escape from Germany, even though it means leaving Joe's father behind. However, Joe and his mom are separated before they make it out, and he is forced to go on without her.
Eventually Joe arrives in London but quickly realizes he's not free of the Nazis. Since Joe's escape, Hitler has been marching west, and London is under constant attack from the skies. Desperate to find his parents, Joe begins to dig into what happened back home. But the truth is a lot more complicated and dangerous than Joe ever imagined, and soon he is recruited by MI5 and given a deadly mission that will put him in the very center of Hitler's ruthless reign. From vital convoys across the frozen North Atlantic, to the terror of the Blitz, to the shadowy world of the French Resistance, just how far will Joe have to go to save his family … and himself?
Bluebird by Sharon Cameron
In 1946, Eva leaves behind the rubble of Berlin for the streets of New York City, stepping from the fiery aftermath of one war into another, far colder one, where power is more important than principles, and lies are more plentiful than the truth. Eva holds the key to a deadly secret: Project Bluebird — a horrific experiment of the concentration camps, capable of tipping the balance of world power. Both the Americans and the Soviets want Bluebird, and it is something that neither should ever be allowed to possess.
But Eva hasn't come to America for secrets or power. She hasn't even come for a new life. She has come to America for one thing: Justice. And the Nazi that has escaped its net.
Empress Margaraux has had plans for her daughters since the day they were born. Princesses Sophronia, Daphne, and Beatriz will be queens. And now, age sixteen, they each must leave their homeland and marry their princes.
Beautiful, smart, and demure, the triplets appear to be the perfect brides—because Margaraux knows there is one common truth: everyone underestimates a girl. Which is a grave mistake. Sophronia, Daphne, and Beatriz are no innocents. They have been trained since birth in the arts of deception, seduction, and violence with a singular goal—to bring down monarchies—and their marriages are merely the first stage of their mother's grand vision: to one day reign over the entire continent of Vesteria.
The princesses have spent their lives preparing, and now they are ready, each with her own secret skill, and each with a single wish, pulled from the stars. Only, the stars have their own plans—and their mother hasn't told them all of hers.
Life abroad is a test. Will their loyalties stay true? Or will they learn that they can't trust anyone—not even each other?
Welcome to New York. . . . He's been waiting for you.
Margot hasn't been able to stop thinking about Zach, the dreamy American boy she met one magical night in Paris. In an instant, they fell head over heels in love and spent the perfect evening ensemble—sealed with a kiss and a promise: if the universe wants them to be together, fate will find a way. 
Flash forward one year later: Margot has finished high school and is newly arrived in New York, ready to roll up her chef's-coat sleeves in Manhattan's bustling restaurant scene, celebrate her father's upcoming wedding . . . and reconnect with Zach. 
But a lot can happen in a year, and promises made in the shadows of the Eiffel Tower look different in the neon glow of the Big Apple. Margot spends the summer desperate to find Zach and enlists the help of Ben, the sweet line cook at her restaurant. Margot is convinced she found her soul mate that night in Paris . . . but what if the universe has a different plan?
Anything's possible in New York City. Especially l'amour, American-style.
Ashley "Ash" Bishop has always known who he is: a guy who loves soccer, has a crush on his friend Michelle, and is fascinated by the gruesome history of his hometown—Salem, Massachusetts. He's also always known that he's intersex, born with both male and female genitalia. But it's never felt like a big deal until his junior year of high school, when Ash gets his first period in front of the entire boys' soccer team. Now his friends and teachers see him differently, and his own mother thinks he should "try being a girl."
As tensions mount with his parents and Ash feels more and more like an outcast, he can't help feeling a deeper kinship with his ancestor Bridget Bishop, who was executed for witchcraft. She didn't conform to her community's expectations either; she was different, and her neighbors felt threatened by her. And she paid the ultimate price. Ash is haunted by her last recorded words: You will keep silent.
Ash realizes that he needs to find a way to stand up for who he really is, or the cost of his silence might destroy his life, too.
Lore by Alexandra Bracken
Every seven years, the Agon begins. As punishment for a past rebellion, nine Greek gods are forced to walk the earth as mortals. They are hunted by the descendants of ancient bloodlines, all eager to kill a god and seize their divine power and immortality.
Long ago, Lore Perseous fled that brutal world, turning her back on the hunt's promises of eternal glory after her family was murdered by a rival line. For years she's pushed away any thought of revenge against the man―now a god―responsible for their deaths.
Yet as the next hunt dawns over New York City, two participants seek her out: Castor, a childhood friend Lore believed to be dead, and Athena, one of the last of the original gods, now gravely wounded.
The goddess offers an alliance against their mutual enemy and a way to leave the Agon behind forever. But Lore's decision to rejoin the hunt, binding her fate to Athena's, will come at a deadly cost―and it may not be enough to stop the rise of a new god with the power to bring humanity to its knees.
This summer, Reese Camden is trading sweet tea and Southern hospitality for cold brew and crisp coastal air. She's landed her dream marketing internship at Friends of Flavor, a wildly popular cooking channel in Seattle. The only problem? Benny Beneventi, the relentlessly charming, backwards-baseball-cap-wearing culinary intern—and her main competition for the fall job.
Reese's plan to keep work a No Feelings Zone crumbles like a day-old muffin when she and Benny are thrown together for a video shoot that goes viral, making them the internet's newest ship. Audiences are hungry for more, and their bosses at Friends of Flavor are happy to deliver. Soon Reese and Benny are in an all-out food war, churning homemade ice cream, twisting soft pretzels, breaking eggs in an omelet showdown—while hundreds of thousands of viewers watch.  
Reese can't deny the chemistry between her and Benny. But the more their rivalry heats up, the harder it is to keep love on the back burner. . . .
With exclusive access to previously hidden diaries, family and camp survivor accounts, and recently declassified files, critically acclaimed and award-winning journalist Jack Fairweather brilliantly portrays the remarkable man who volunteered to face the unknown in the name of truth and country. This extraordinary and eye-opening account of the Holocaust invites us all to bear witness.
Occupied Warsaw, Summer 1940:
Witold Pilecki, a Polish underground operative, accepted a mission to uncover the fate of thousands interned at a new concentration camp, report on Nazi crimes, raise a secret army, and stage an uprising. The name of the camp — Auschwitz.
Over the next two and half years, and under the cruellest of conditions, Pilecki's underground sabotaged facilities, assassinated Nazi officers, and gathered evidence of terrifying abuse and mass murder. But as he pieced together the horrifying Nazi plans to exterminate Europe's Jews, Pilecki realized he would have to risk his men, his life, and his family to warn the West before all was lost. To do so meant attempting the impossible — but first he would have to escape from Auschwitz itself…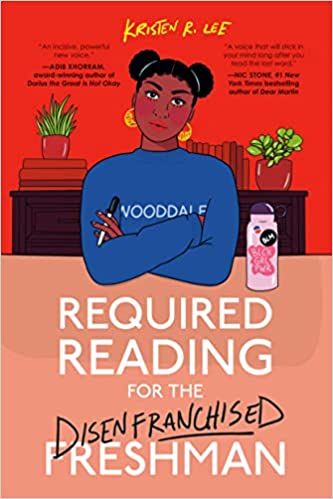 Savannah Howard sacrificed her high school social life to make sure she got into a top college. Her sights were set on an HBCU, but when she is accepted to the ivy-covered walls of Wooddale University on a full ride, how can she say no?
Wooddale is far from the perfectly manicured community it sells on its brochures, though. Savannah has barely unpacked before she comes face to face with microagressions stemming from racism and elitism. Then Clive Wilmington's statue is vandalized with blackface. The prime suspect? Lucas Cunningham, Wooddale's most popular student and son of a local prominent family. Soon Savannah is unearthing secrets of Wooddale's racist history. But what's the price for standing up for what is right? And will telling the truth about Wooddale's past cost Savannah her own future?
A stunning, challenging, and timely debut about racism and privilege on college campuses.
When a secret society has you in their sights, it can lead to power, privilege… or death.
It's been two weeks since Polly St. James went missing. The police, the headmistress of Torrey-Wells Academy, and even her parents have ruled her a runaway. But not Maren, her best friend and roommate. She knows Polly had a secret that she was about to share with Maren before she disappeared― something to do with the elite, ultra-rich crowd at Torrey-Wells.
Then Maren finds an envelope hidden among Polly's things: an invitation to the Gamemaster's Society. Do not tell anyone, it says. Maren is certain her classmates in the Society know the truth about what happened to Polly, though it's no easy feat to join. Once Maren's made it through the treacherous initiation, she discovers a world she never knew existed within her school, where Society members compete in high-stakes games for unheard-of rewards―Ivy League connections, privileges, favors.
But Maren's been drawn into a different game: for every win, she'll receive a clue about Polly. And as Maren keeps winning, she begins to see just how powerful the Society's game is―bigger and deadlier than she ever imagined. They see, they know, they control. And they kill.
This is the vibrant story of George, Garrett, Rall, and Rasul — four children raised by Nanny, their fiercely devoted grandmother. The boys hold one another close through early brushes with racism, memorable experiences at the family barbershop, and first loves and losses. And with Nanny at their center, they are never broken.
George M. Johnson captures the unique experience of growing up as a Black boy in America through rich family stories that explore themes of vulnerability, sacrifice, and culture.
Complete with touching letters from the grandchildren to their beloved matriarch and a full color photo insert, this heartwarming and heartbreaking memoir is destined to become a modern classic of emerging adulthood.
An immigrant teen fights for her family, her future, and the place she calls home.
In the spring of 2018, Guatemalan American high school senior Milagros "Millie" Vargas knows her life is about to change. She has lived in Corpus Christi, Texas, ever since her parents sought asylum there when she was a baby. Now a citizen, Millie devotes herself to school and caring for her younger siblings while her mom works as a housekeeper for the wealthy Wheeler family. With college on the horizon, Millie is torn between attending her dream school and staying close to home, where she knows she's needed. She is disturbed by what's happening to asylum-seekers at the U.S.-Mexico border, but she doesn't see herself as an activist or a change-maker. She's just trying to take care of her own family.
Then Mr. Wheeler, a U.S. Senate candidate, mentions Millie's achievements in a campaign speech about "deserving" immigrants. It doesn't take long for people to identify Millie's family and place them at the center of a statewide immigration debate. Faced with journalists, trolls, anonymous threats, and the Wheelers' good intentions―especially those of Mr. Wheeler's son, Charlie―Millie must confront the complexity of her past, the uncertainty of her future, and her place in the country that she believed was home.
10
Welcome to Almost, Maine, a town that's so far north, it's almost not in the United States―it's almost in Canada. And it almost doesn't exist, because its residents never got around to getting organized. So it's just . . . Almost.
One cold, clear Friday night in the middle of winter, while the northern lights hover in the sky above, Almost's residents find themselves falling in and out of love in the strangest ways. Knees are bruised. Hearts are broken. Love is lost and found. And life for the people of Almost, Maine will never be the same.
With characters you'll adore in a setting you'll never forget, Almost, Maine is a love story like no other, for fans of "Dear Evan Hansen."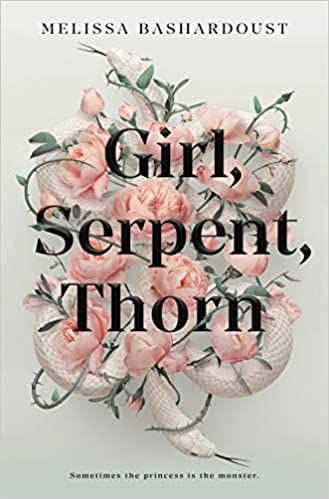 There was and there was not, as all stories begin, a princess cursed to be poisonous to the touch. But for Soraya, who has lived her life hidden away, apart from her family, safe only in her gardens, it's not just a story.
As the day of her twin brother's wedding approaches, Soraya must decide if she's willing to step outside of the shadows for the first time. Below in the dungeon is a demon who holds knowledge that she craves, the answer to her freedom. And above is a young man who isn't afraid of her, whose eyes linger not with fear, but with an understanding of who she is beneath the poison.
Soraya thought she knew her place in the world, but when her choices lead to consequences she never imagined, she begins to question who she is and who she is becoming…human or demon. Princess or monster.
After Kiran Noorani's mom died, Kiran vowed to keep her dad and sister, Amira, close—to keep her family together. But when Amira announces that she's dating someone, Kiran's world is turned upside down.
Deen Malik is thrilled that his brother, Faisal, has found a great girlfriend. Maybe a new love will give Faisal a new lease on life, and Deen can stop feeling guilty for the reason that Faisal needs a do-over in the first place.
When the families meet, Deen and Kiran find themselves face to face. Again. Three years ago—before Amira and Faisal met—Kiran and Deen dated in secret. Until Deen ghosted Kiran.
And now, after discovering hints of Faisal's shady past, Kiran will stop at nothing to find answers. Deen just wants his brother to be happy—and he'll do whatever it takes to keep Kiran from reaching the truth. Though the chemistry between Kiran and Deen is undeniable, can either of them take down their walls?
 Joy Abara knows her place. A commoner from the lowly planet Hali, she lives a simple life—apart from the notoriety that being Kindred to the nobility's most infamous playboy brings.
Duke Felix Hamdi has a plan. He will exasperate his noble family to the point that they agree to let him choose his own future and finally meet his Kindred face-to-face.
When the royal family is assassinated, putting Felix next in line for the throne…and accused of the murders, he must leap into action to save himself and Joy. Meeting in person as they steal a spacecraft and flee amid chaos might not be ideal…and neither is crash-landing on the strange backward planet called Earth. But hiding might just be the perfect way to discover the true strength of the Kindred bond and expose a scandal—and a love—that may decide the future of a galaxy.
Moth has lost her family in an accident. Though she lives with her aunt, she feels alone and uprooted.
Until she meets Sani, a boy who is also searching for his roots. If he knows more about where he comes from, maybe he'll be able to understand his ongoing depression. And if Moth can help him feel grounded, then perhaps she too will discover the history she carries in her bones.
Moth and Sani take a road trip that has them chasing ghosts and searching for ancestors. The way each moves forward is surprising, powerful, and unforgettable.
Here is an exquisite and uplifting novel about identity, first love, and the ways that our memories and our roots steer us through the universe.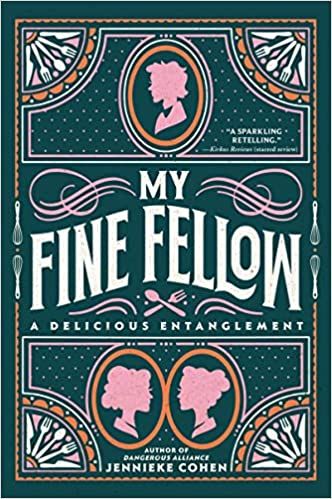 It's 1830s England, and Culinarians—doyens who consult with society's elite to create gorgeous food and confections—are the crème de la crème of high society.
Helena Higgins, top of her class at the Royal Academy, has a sharp demeanor and an even sharper palate—and knows stardom awaits her if she can produce greatness in her final year.
Penelope Pickering is going to prove the value of non-European cuisine to all of England. Her contemporaries may scorn her Filipina heritage and her dishes, but with her flawless social graces and culinary talents, Penelope is set to prove them wrong.
Elijah Little has nothing to his name but a truly excellent instinct for flavors. London merchants won't allow a Jewish boy to own a shop, so he hawks his pasties for a shilling a piece to passersby—but he knows with training he can break into the highest echelon of society.
When Penelope and Helena meet Elijah, a golden opportunity arises: to pull off a project never seen before, and turn Elijah from a street vendor to a gentleman chef.
But Elijah's transformation will have a greater impact on this trio than they originally realize—and mayhem, unseemly faux pas, and a little romance will all be a part of the delicious recipe.
All Luis Gonzalez wants is to go to prom with his boyfriend, something his "progressive" high school still doesn't allow. Not after what happened with Chaz Wilson. But that was ages ago, when Luis's parents were in high school; it would never happen today, right? He's determined to find a way to give his LGBTQ friends the respect they deserve (while also not risking his chance to be prom king, just saying…).
When a hit on the head knocks him back in time to 1985 and he meets the doomed young Chaz himself, Luis concocts a new plan-he's going to give this guy his first real kiss. Though it turns out a conservative school in the '80s isn't the safest place to be a gay kid. Especially with homophobes running the campus, including Gordo (aka Luis's estranged father). Luis is in over his head, trying not to make things worse-and hoping he makes it back to present day at all.
In a story that's fresh, intersectional, and wickedly funny, David Valdes introduces a big-mouthed, big-hearted, queer character that readers won't soon forget.
17
A lone girl determined to survive. The feral wolf she must learn to trust.
Only one chance to escape their icy planet: a race across the deadly tundra.
Seventeen-year-old Sena Korhosen hates the sled race, especially after it claimed both her mothers' lives five years ago. Alone on her frozen planet, she makes money any other way she can–until she double-crosses a local gangster.
Desperate to escape, Sena flees with his prized fighting wolf, Iska, and takes an offer from a team of scientists. They'll pay her way off-world, on one condition–that she uses the survival skills her mothers taught her to get them to the end of the race. But the tundra is a treacherous place. When the race threatens their lives at every turn, Sena must discover whether her abilities are enough to help them survive the wild, and whether she and Iska together are strong enough to get them all out alive.
As the girl and the wolf forge a tenuous bond and fight to escape ice goblins, giant bears, and the ruthless gang leader intent on trapping them both, one question drives them relentlessly forward: Where do you turn when there is nowhere to hide?
Eva has never felt like she belonged . . . not in her own family or with her friends in New York City, and certainly not at a fancy boarding school like Hardwick Preparatory Academy. So, when she is invited to join the Fives, an elite secret society, she jumps at the opportunity to finally be a part of something.
But what if the Fives are about more than just having the best parties and receiving special privileges from the school? What if they are also responsible for keeping some of Hardwick's biggest secrets buried?
1962:
There is only one reason why Connie would volunteer to be one of the six students to participate in testing Hardwick's nuclear fallout shelter: Craig Allenby. While the thought of nuclear war sends her into a panic, she can't pass up the opportunity to spend four days locked in with the school's golden boy.
However, Connie and the other students quickly discover that there is more to this "test" than they previously thought. As they are forced to follow an escalating series of commands, Connie realizes that one wrong move could have dangerous consequences.
Separated by sixty years, Eva and Connie's stories become inextricably intertwined as Eva unravels the mystery of how six students went into the fallout shelter all those years ago . . . but only five came out.
Charlotte lost her mother six months ago, and still no one will tell her exactly what happened the day she mysteriously died. They say her heart stopped, but Charlotte knows deep down that there's more to the story. 
The only person who gets it is Charlotte's sister, Maddi. Maddi agrees – people's hearts don't just stop. There are too many questions left unanswered for the girls to move on.
But their father is moving on. With their mother's personal assistant. And both girls are sure of one thing: She's going to steal everything that's theirs for herself. She'll even get rid of them eventually.
Now, in order to get their lives back, Charlotte and Maddi have to decide what kind of story they live in. Do they remain the obedient girls their father insists they be, or do they follow their rage to the end? 
Mimi's relationship with her mother has always been difficult. But lately, her mother has been acting more withdrawn than usual, leaving Mimi to navigate the tricky world of turning sixteen alone. What she doesn't expect is her mother's advice to start journaling—just like all the woman in her family before her. It's a tradition, she says. Expected.
But Mimi takes to poetry and with it, a way to write down the realities of growing into a woman, the pains of online bullying, and the new experiences of having a boyfriend. And all in the shadows of a sexual assault case that is everywhere on the news—a case that seems to specifically rattle her mother.
Trying to understand her place in the world, Mimi dives into the uncovered journals of her grandmother, great-grandmother, and beyond. She immerses herself in each of their lives, learns of their painful stories and their beautiful sprits. And as Mimi grows closer to each of these women, she starts to forge her own path. But it isn't until her mother's story comes to light that Mimi learns about the unyielding bonds of family and the relentless spirit of womanhood.
Sam Dickson is a charismatic actress, ambitious and popular with big plans for her future. Ros Shew is one of the smartest people in school―but she's a loner, and prefers to keep it that way. Then there's Christian Powell, the darling of the high school soccer team. He's not the best with communication, which is why he and Sam broke up after dating for six months; but he makes up for it by being genuine, effusive, and kind, which is why they're still best friends.
When Christian falls for Ros on first sight, their first interaction is a disaster, so he enlists Sam's help to get through to her. Sam, with motives of her own, agrees to coach Christian from the sidelines on how to soften Ros's notorious walls. But as Ros starts to suspect Christian is acting differently, and Sam starts to realize the complexity of her own feelings, their fragile relationships threaten to fall apart.
This fresh romantic comedy from debut author Rachel Roasek is a heartfelt story about falling in love―with a partner, with your friends, or just with yourself―and about how maybe, the bravest thing to do in the face of change is just love somebody.
24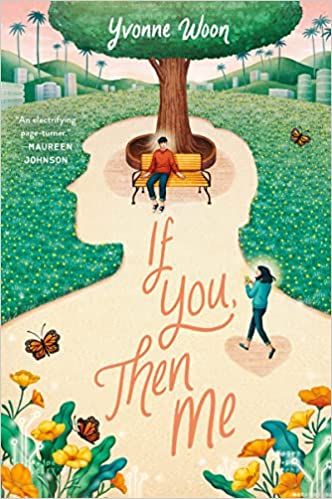 "This page-turner offers a peek into the dark side of Silicon Valley and sheds light on issues hidden beneath the glitz of startup culture, including old-boy networks, unsustainable lifestyles, and the lure of promises that are too good to be true. A riveting cautionary tale." –Kirkus Reviews
Xia is stuck in a lonely, boring loop. Her only escapes are Wiser, an artificial intelligence app she designed to answer questions as her future self, and a mysterious online crush she knows only as ObjectPermanence.
Until one day Xia enrolls at the Foundry, an app incubator for tech prodigies in Silicon Valley, and suddenly anything is possible. Flirting with Mast, a classmate also working on AI, leads to a date. Speaking up generates a vindictive nemesis intent on publicly humiliating her. And running into Mitzy Erst, Foundry alumna and Xia's idol, could give Xia all the answers.
And then Xia receives a shocking message from ObjectPermanence. He is at the Foundry, too. Xia is torn between Mast and ObjectPermanence—just as Mitzy pushes her towards a shiny new future. Xia doesn't have to ask Wiser to know: The right choice could transform her into the future self of her dreams, but the wrong one could destroy her.
Don't forget the rule. No one can know what you are. What we are. You must never tell anyone about monsters.
Joan has just learned the truth: her family are monsters, with terrifying, hidden powers.
And the cute boy at work isn't just a boy: he's a legendary monster slayer, who will do anything to destroy her family.
To save herself and her family, Joan will have to do what she fears most: embrace her own monstrousness. Because in this story…she is not the hero.
Dive deep into the world of Only a Monster: hidden worlds dwell in the shadows, beautiful monsters with untold powers walk among humans, and secrets are the most powerful weapon of all.
Dylan has always wanted a boyfriend, but the suburbs surrounding Philadelphia do not have a lot in the way of options. Then, in walks Jordan, a completely normal (and undeniably cute) boy who also happens to run at a cool 110 degrees Fahrenheit. When the boys start spending time together, Dylan begins feeling all kinds of ways, and when he spikes a fever for two weeks and is suddenly coughing flames, he thinks he might be suffering from something more than just a crush. Jordan forces Dylan to keep his symptoms a secret. But as the pressure mounts and Dylan becomes distant with his closest friends and family, he pushes Jordan for answers. Jordan's revelations of why he's like this, where he came from, and who's after him leaves Dylan realizing how much first love is truly out of this world. But if the attraction between them defies the laws of physics, love may be the only thing that can keep Jordan and Dylan together.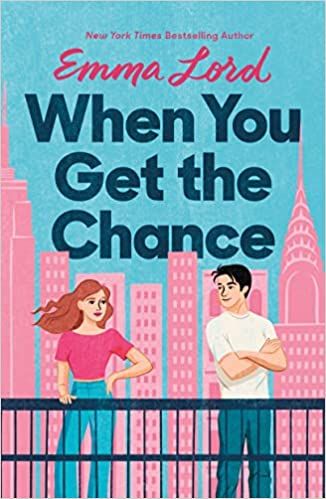 Nothing will get in the way of Millie Price's dream of becoming a Broadway star. Not her lovable but super introverted dad, who raised Millie alone since she was a baby. Not her drama club rival, Oliver, who is the very definition of Simmering Romantic Tension. And not her "Millie Moods," the feelings of intense emotion that threaten to overwhelm. Millie needs an ally. And when an accidentally left-open browser brings Millie to her dad's embarrassingly moody LiveJournal from 2003, Millie knows just what to do―find her mom.
But how can you find a new part of your life and expect it to fit into your old one without leaving any marks? And why is it that when you go looking for the past, it somehow keeps bringing you back to what you've had all along?
February
7
Love—and Fen Sarafian—do not care about your summer plans.
Eighteen-year-old chauffeur's daughter Jane Marlow grew up among the domestic staff of a wealthy LA rock producer, within reach of bands she idolizes, but never a VIP. Every summer, Jane and her father head to the Sierras to work at the producer's luxury lodge at Lake Condor—a resort town and the site of a major musical festival.
The legendary family who runs the festival are the Sarafians, and Jane's had a longtime crush on their oldest son, Eddie—doltish but sweet. So, when a long-distance romance finally sparks between them, she doesn't hesitate to cross class lines.
But Jane's feelings for Eddie are thrown into question after she returns to the lake and reconnects with his alluringly intense brother, the dark horse of her placid summer plans. A fellow lover of music—and hater of the game—Fen Sarafian has been ousted from the family and is slumming it at a vinyl record shop. He burns for Jane like a house on fire and will do anything to sabotage his older brother, even if it means taking a wrecking ball to a multi-million-dollar music festival. Or Jane's heart.
Rani Kelkar has never lied to her parents, until she meets Oliver. The same qualities that draw her in–his tattoos, his charisma, his passion for art–make him her mother's worst nightmare.
They begin dating in secret, but when Oliver's troubled home life unravels, he starts to ask more of Rani than she knows how to give, desperately trying to fit into her world, no matter how high the cost. When a twist of fate leads Rani from Evanston, Illinois to Pune, India for a summer, she has a reckoning with herself–and what's really brewing beneath the surface of her first love.
Winner of SCBWI's Emerging Voices award, Anuradha D. Rajurkar takes an honest look at the ways cultures can clash in an interracial relationship. Braiding together themes of sexuality, artistic expression, and appropriation, she gives voice to a girl claiming ownership of her identity, one shattered stereotype at a time.
Luca Mason knows exactly who he is and what he wants: In six months, he's going to be accepted into the Australian Ballet School, leave his fancy private high school, and live his life as a star of the stage―at least that's the plan until he falls down a flight of stairs and breaks his foot in a way he can never recover from.
With his dancing dreams dead on their feet, Luca loses his performing arts scholarship and transfers to the local public school, leaving behind all his ballet friends and his whole future on stage.
The only bright side is that he strikes up unlikely friendships with the nicest (and nerdiest) girl at his new school, Amina, and the gorgeous, popular, and (reportedly) straight school captain, Jordan Tanaka-Jones.
As Luca's bond with Jordan grows stronger, he starts to wonder: who is he without ballet? And is he setting himself up for another heartbreak?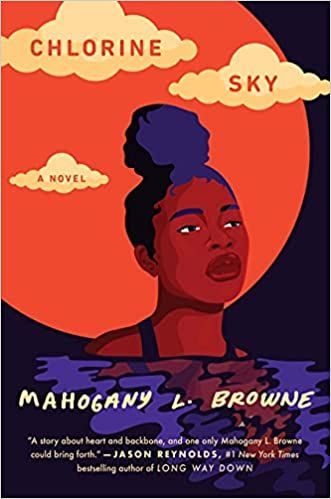 With Lay Li I don't have to think too hard
I'm the friend of the star
& I don't mind, not at all
It gives me time to think about my dreams & the WNBA
But when I call Lay Li & she don't pick up
A pit in my stomach grows like a redwood tree
Sky is used to standing in the shadow of her best friend. Lay Li is the sun everyone orbits around. But since high school started, Lay Li has begun attracting the attention of boys, and Sky is left out in the cold. The only place Sky can find her footing is on the basketball court. With each dribble of the ball, Sky begins to find her own rhythm. Lay Li may always be the sun, but that doesn't mean Sky can't shine on her own.
With gritty and heartbreaking honesty, a critically acclaimed poet, delivers her first novel in verse about broken promises, fast rumors, and learning to generate your own light.
I did my part, BFF. Now it's your turn.
Seventeen-year-old film noir fan Neve Lanier is a girl who just wants to be seen, but doesn't really fit in anywhere. When Neve is betrayed by her best friend, Yasmin, at the end of the school year, she heads off to a girl's empowerment camp feeling like no one will ever love her again. So when she grabs the attention of the beautiful, charismatic Diane, she falls right under her spell, and may accidentally promise to murder Diane's predatory step-brother, Javier, in exchange for Diane murdering Yasmin. But that was just a joke…right?
Wrong. When Yasmin turns up dead, Diane comes calling, attempting to blackmail Neve into murdering Javier. Stalling for time, Neve pretends to go along with Diane's plan until she can find a way out that doesn't involve homicide. But as she gets to know Javier – and falls for him – she realizes that everything Diane told her is a lie. Even worse, she discovers that Yasmin probably wasn't Diane's first victim. And unless Neve can stop her, she won't be the last.
In this twisted game of cat and mouse, the reader never quite knows who's telling the truth, who's playing games, and who is going to end up dead.
Escape '56 is a novel based on the life of young Elizabeth Molnár (the author's mother) and her family as they lived through the harrowing days of the Hungarian Revolution. The book recounts the story of the inspiring student-led uprising and the shocking Soviet invasion that followed, leading to Elizabeth's perilous nighttime escape from Hungary through the border woods in November, 1956. Weaving historical fact with the accounts of his relatives' dramatic experiences, Panchyk's cinematic, fictional narrative feels both personal and universal. 
When the Hungarian Revolution failed, more than 200,0000 Hungarians (two percent of the population) fled the country, fearing for their lives and an even more oppressive regime than they'd already endured. Elizabeth's adventure continues, first as a refugee in Austria, and then in the United States where she and her family start a new life with little money, few possessions, and almost no understanding of English. Escape '56 is a gripping novel, filled with historical detail and incorporating recollections from the author's mother, aunt, and grandmother.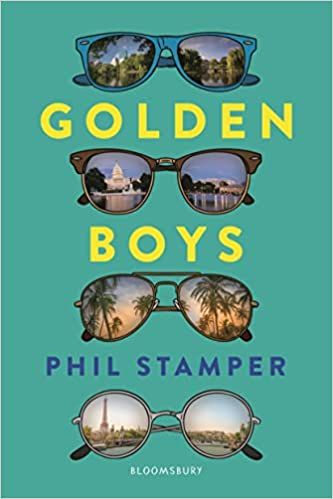 It's the summer before senior year. Gabriel, Reese, Sal, and Heath are best friends, bonded in their small, rural town by their queerness, their good grades, and their big dreams. But they have plans for the summer, each about to embark on a new adventure.
Gabriel is volunteering at an environmental nonprofit in Boston.
Reese is attending design school in Paris.
Sal is interning on Capitol Hill for a senator.
Heath is heading to Florida, to help out at his aunt's boardwalk arcade.
What will this season of world-expanding travel and life-changing experiences mean for each of them–and for their friendship?
You should know, right now, that I'm a liar.
They're usually little lies. Tiny lies. Baby lies. Not so much lies as lie adjacent. But they're still lies…
Golden-haired Max Monroe has it all: beauty, friends, and tons of followers. Her picture-perfect existence seems eminently enviable.
Except it's all fake.
"Max" is actually Kat Sanchez, a quiet and sarcastic 17-year-old living in drab Bakersfield, California. Nothing glamorous about her existence—just bad house parties, a crap school year, and the awkwardness of dealing with best friend Hari's unrequited love.
But while Kat's life is far from perfect, she thrives as Max: doling out advice, sharing beautiful photos, networking with fans, even finding a real friend (or more?—Is Kat into girls!?) in a gorgeous Fat follower named Elena. But the closer Elena and "Max" get, the more Kat feels she has to keep up the façade. "Max" is the first time people have really listened to what Kat has to say—and after a lifetime of invisibility (including ice-cold indifference from her parents) can she really give that up?
But when one of Kat's posts goes viral and gets back to the girl she's been stealing photos from, her entire world—real and fake—comes crashing down around her. Can she escape the web of lies she's woven without hurting the people she loves?
Two girls. One wild and reckless day. Years of tumultuous history unspooling like a thin, fraying string in the hours after they set a fire.
They were best friends. Until they became more. Their affections grew. Until the blurry lines became dangerous.
Over the course of a single day, the depth of their past, the confusion of their present, and the unpredictability of their future is revealed. And the girls will learn that hearts, like flames, aren't so easily tamed.
It starts with a fire.
How will it end?
Jamal Lawson just wanted to be a part of something. As an aspiring journalist, he packs up his camera and heads to Baltimore to document a rally protesting police brutality after another Black man is murdered.
But before it even really begins, the city implements a new safety protocol…the Dome. The Dome surrounds the city, forcing those within to subscribe to a total militarized shutdown. No one can get in, and no one can get out.
Alone in a strange place, Jamal doesn't know where to turn…until he meets hacker Marco, who knows more than he lets on, and Catherine, an AWOL basic-training-graduate, whose parents helped build the initial plans for the Dome.
As unrest inside of Baltimore grows throughout the days-long lockdown, Marco, Catherine, and Jamal take the fight directly to the chief of police. But the city is corrupt from the inside out, and it's going to take everything they have to survive.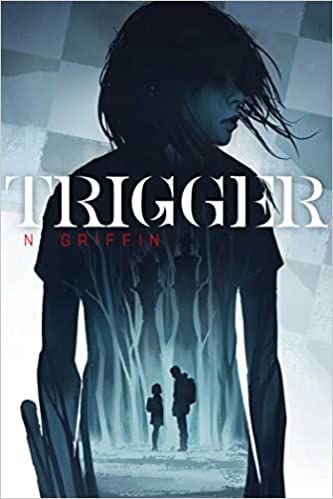 The Queen's Gambit meets The Hunger Games in this "brisk and brutal…harrowing and intriguing" (Kirkus Reviews) novel about a teen girl whose abusive father teaches her the finer points of chess and hunting, all for his own sinister ends…drawn from the author's own experiences.
For forever, Didi has had to be the best at anything her father demanded of her—the fastest runner, the master at chess, able to take down a deer with a bow and arrow at a dead sprint. If she fails, he denies her food. Clothes. Kindness. Yet he claims he loves her—he says he does—it's why he pushes her. To be ready. Prepared. For anything. Ready to fight. Ready to…
…Didi is terrified of what he may one day ask.
But she might be more prepared than her father ever expected.
Walls by L.M. Elliott
Drew is an army brat in West Berlin, where soldiers like his dad hold an outpost of democracy against communist Russia. Drew's cousin Matthias, an East Berliner, has grown up in the wreckage of Allied war bombing, on streets ruled by the secret police.
From enemy sides of this Cold War standoff, the boys become wary friends, arguing over the space race, politics, even civil rights, but bonding over music. If informants catch Matthias with rock 'n' roll records or books Drew has given him, he could be sent to a work camp. If Drew gets too close to an East Berliner, others on the army post may question his family's loyalty. As the political conflict around them grows dire, Drew and Matthias are tested in ways that will change their lives forever.
Set in the tumultuous year leading up to the surprise overnight raising of the Berlin Wall in August 1961, and illustrated with dozens of real-life photographs of the time, Walls brings to vivid life a heroic and tragic episode of the Cold War.
Andromeda is a debtera — an exorcist hired to cleanse households of the Evil Eye. She would be hired, that is, if her mentor hadn't thrown her out before she could earn her license. Now her only hope of steady work is to find a Patron — a rich, well-connected individual who will vouch for her abilities.
When a handsome young heir named Magnus Rochester reaches out to hire her, she takes the job without question. Never mind that he's rude and demanding and eccentric, that the contract comes with a number of outlandish rules… and that almost a dozen debtera had quit before her. If Andromeda wants to earn a living, she has no choice.
But she quickly realizes this is a job like no other, with horrifying manifestations at every turn, and that Magnus is hiding far more than she has been trained for. Death is the most likely outcome if she stays, the reason every debtera before her quit. But leaving Magnus to live out his curse alone isn't an option because — heaven help her — she's fallen for him.
Sabriya has her whole summer planned out in color-coded glory, but those plans go out the window after a terrorist attack near her home. When the terrorist is assumed to be Muslim and Islamophobia grows, Sabriya turns to her online journal for comfort. You Truly Assumed was never meant to be anything more than an outlet, but the blog goes viral as fellow Muslim teens around the country flock to it and find solace and a sense of community.
Soon two more teens, Zakat and Farah, join Bri to run You Truly Assumed and the three quickly form a strong friendship. But as the blog's popularity grows, so do the pushback and hateful comments. When one of them is threatened, the search to find out who is behind it all begins, and their friendship is put to the test when all three must decide whether to shut down the blog and lose what they've worked for…or take a stand and risk everything to make their voices heard.
14
*The Belles by Dhonielle Clayton
A twisted world. A beautiful power.
Camellia Beauregard is a Belle. In the opulent world of Orléans, Belles are revered, for they control Beauty, and Beauty is a commodity coveted above all else. In Orléans, the people are born gray, they are born damned, and only with the help of a Belle and her talents can they transform and be made beautiful.
But it's not enough for Camellia to be just a Belle. She wants to be the favorite―the Belle chosen by the Queen of Orléans to live in the royal palace, to tend to the royal family and their court, to be recognized as the most talented Belle in the land.
But once Camellia and her Belle sisters arrive at court, it becomes clear that being the favorite is not everything she always dreamed it would be. Behind the gilded palace walls live dark secrets, and Camellia soon learns that the very essence of her existence is a lie―that her powers are far greater, and could be more dangerous, than she ever imagined. And when the queen asks Camellia to risk her own life and help the ailing princess by using Belle powers in unintended ways, Camellia now faces an impossible decision.
With the future of Orléans and its people at stake, Camellia must decide: save herself and her sisters and the way of the Belles, or resuscitate the princess, risk her own life, and change the ways of her world forever.
(This is a reissued paperback)
For Ri Fernández's entire life, she's been told, "We live in America and we speak English." Raised by her strict Mexican grandma, Ri has never been allowed to learn Spanish.
What's more, her grandma has pulled Ri away from the community where they once belonged. In its place, Ri has grown up trying to fit in among her best friend's world of mansions and country clubs in an attempt try to live out her grandmother's version of the "American Dream."
In her heart, Ri has always believed that her mother, who disappeared when Ri was young, would accept her exactly how she is and not try to turn her into someone she's never wanted to be. So when Ri finds a long-hidden letter from her mom begging for a visit, she decides to reclaim what Grandma kept from her: her heritage and her mom.
But nothing goes as planned. Her mom isn't who Ri imagined she would be and finding her doesn't make Ri's struggle to navigate the interweaving threads of her mixed heritage any less complicated. Nobody has any idea of who Ri really is—not even Ri herself.
Everything Within and In Between is a powerful new young adult novel about one young woman's journey to rediscover her roots and redefine herself from acclaimed author Nikki Barthelmess.
21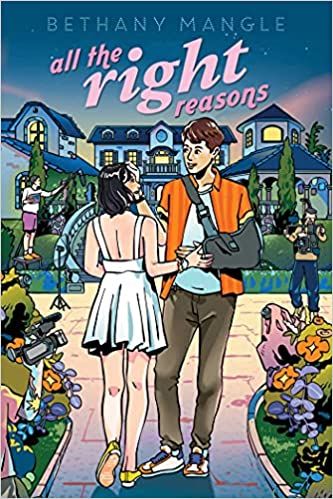 Cara Hawn's life fell apart after her father cheated on her mother and got remarried to a woman Cara can't stand. When Cara accidentally posts a rant about her father online, it goes viral—and catches the attention of the TV producers behind a new reality dating show for single parent families.
The next thing Cara and her mother know, they've been cast as leads on the show and are whisked away to sunny Key West where they're asked to narrow a field of suitors and their kids down to one winning pair. All of this is outside of Cara's comfort zone, from the meddling producers to the camera-hungry contestants, especially as Cara and her mother begin to clash on which suitors are worth keeping around. And then comes Connor.
As the son of a contestant, Connor is decidedly off-limits. Except that he doesn't fit in with the cutthroat atmosphere in all the same ways as Cara, and she can't get him out of her head. Now Cara must juggle her growing feelings while dodging the cameras and helping her mom pick a bachelor they both love, or else risk fracturing their family even more for the sake of ratings. Maybe there's a reason most people don't date on TV.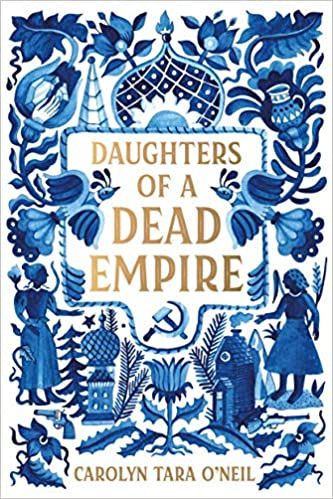 Russia, 1918: With the execution of Tsar Nicholas, the empire crumbles and Russia is on the edge of civil war―the poor are devouring the rich. Anna, a bourgeois girl, narrowly escaped the massacre of her entire family in Yekaterinburg. Desperate to get away from the Bolsheviks, she offers a peasant girl a diamond to take her as far south as possible―not realizing that the girl is a communist herself. With her brother in desperate need of a doctor, Evgenia accepts Anna's offer and suddenly finds herself on the wrong side of the war.
Anna is being hunted by the Bolsheviks, and now―regardless of her loyalties―Evgenia is too.
Daughters of a Dead Empire is a harrowing historical thriller about dangerous ideals, inequality, and the price we pay for change. An imaginative retelling of the Anastasia story.
Extasia by Claire Legrand
Her name is unimportant.
All you must know is that today she will become one of the four saints of Haven. The elders will mark her and place the red hood on her head. With her sisters, she will stand against the evil power that lives beneath the black mountain—an evil which has already killed nine of her village's men.
She will tell no one of the white-eyed beasts that follow her. Or the faceless gray women tall as houses. Or the girls she saw kissing in the elm grove.
Today she will be a saint of Haven. She will rid her family of her mother's shame at last and save her people from destruction. She is not afraid. Are you?
This searing and lyrically written novel by the critically acclaimed author of Sawkill Girls beckons readers to follow its fierce heroine into a world filled with secrets and blood—where the truth is buried in lies and a devastating power waits, seething, for someone brave enough to use it.
At the bottom of the world lies a Serpent, the last of its kind.
Finding the Serpent will change lives.
Tess is a girl on a mission to save a friend.
Spira is a dragon seeking a new identity.
Marga is an explorer staking her claim on a man's world.
Jacomo is a priest searching for his soul. 
There are those who would give their lives to keep it hidden.
And those who would destroy it. 
But the only people who will truly find the Serpent are those who have awakened to the world around them—with eyes open to the wondrous, the terrible, and the just.
Overachiever Luz "Lulu" Zavala has straight As, perfect attendance, and a solid ten-year plan. First up: nail her interview for a dream internship at Stanford, the last stop on her school's cross-country college road trip. The only flaw in her plan is Clara, her oldest sister, who went off to college and sparked a massive fight with their overprotective Peruvian mom, who is now convinced that out-of-state-college will destroy their family. If Lulu can't fix whatever went wrong between them, the whole trip—and her future—will be a waste.
Middle sister Milagro wants nothing to do with college or a nerdy class field trip. Then a spot opens up on the trip just as her own spring break plans (Operation Don't Die a Virgin) are thwarted, and she hops on the bus with her glittery lipsticks, more concerned about getting back at her ex than she is about schools or any family drama. But the trip opens her eyes about possibilities she'd never imagined for herself. Maybe she is more than the boy-crazy girl everyone seems to think she is.
On a journey from Baltimore all the way to San Francisco, Lulu and Milagro will become begrudging partners as they unpack weighty family expectations, uncover Clara's secrets, and maybe even discover the true meaning of sisterhood.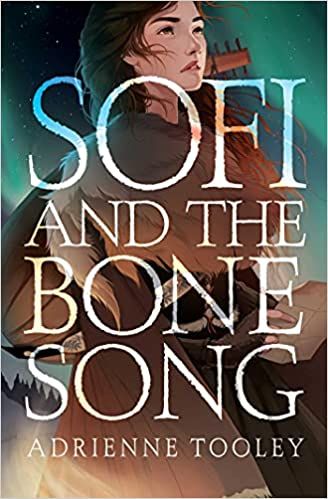 Music runs in Sofi's blood.
Her father is a Musik, one of only five musicians in the country licensed to compose and perform original songs. In the kingdom of Aell, where winter is endless and magic is accessible to all, there are strict anti-magic laws ensuring music remains the last untouched art.
Sofi has spent her entire life training to inherit her father's title. But on the day of the auditions, she is presented with unexpected competition in the form of Lara, a girl who has never before played the lute. Yet somehow, to Sofi's horror, Lara puts on a performance that thoroughly enchants the judges.
Almost like magic.
The same day Lara wins the title of Musik, Sofi's father dies, and a grieving Sofi sets out to prove Lara is using illegal magic in her performances. But the more time she spends with Lara, the more Sofi begins to doubt everything she knows about her family, her music, and the girl she thought was her enemy.
As Sofi works to reclaim her rightful place as a Musik, she is forced to face the dark secrets of her past and the magic she was trained to avoid—all while trying not to fall for the girl who stole her future.
Turning by Joy L. Smith
Genie used to fouetté across the stage. Now the only thing she's turning are the wheels to her wheelchair. Genie was the star pupil at her exclusive New York dance school, with a bright future and endless possibilities before her. Now that the future she's spent years building toward has been snatched away, she can't stand to be reminded of it—even if it means isolating herself from her best friends and her mother. The only wish this Genie has is to be left alone.
But then she meets Kyle, who also has a "used to be." Kyle used to tumble and flip on a gymnastics mat, but a traumatic brain injury has sent him to the same physical therapist that Genie sees. With Kyle's support, along with her best friend's insistence that Genie's time at the barre isn't over yet, Genie starts to see a new path—one where she doesn't have to be alone and she finally has the strength to heal from the past.
But healing also means confronting. Confronting the booze her mother, a recovering alcoholic, has been hiding under the kitchen sink; the ex-boyfriend who was there the night of the fall and won't leave her alone; and Genie's biggest, most terrifying secret: the fact that the accident may not have been so accidental after all.
28
Beth Kramer is a "townie" who returns to her sophomore year after having endured a year of tension with her roommate, Sarah.
But Sarah Brunson knows there's more to that story.
Amanda Priya "Spence" Spencer is the privileged daughter of NYC elites, who is reeling from the realization that her family name shielded her from the same fate as Sarah.
Ramin Golafshar arrives at Chandler as a transfer student to escape the dangers of being gay in Iran, only to suffer brutal hazing under the guise of tradition in the boys' dorms.
And Freddy Bello is the senior who's no longer sure of his future but knows he has to stand up to his friends after what happened to Ramin.
At Chandler, the elite boarding school, these five teens are brought together in the Circle, a coveted writing group where life-changing friendships are born—and secrets are revealed. Their professor tells them to write their truths. But is the truth enough to change the long-standing culture of abuse at Chandler? And can their friendship survive the fallout?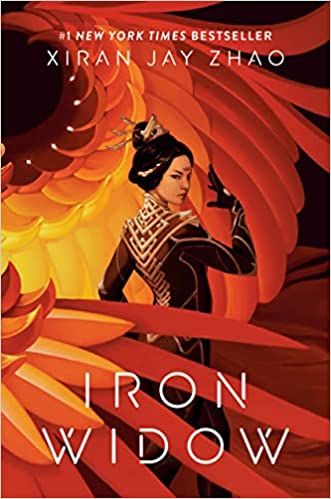 Pacific Rim meets The Handmaid's Tale in this blend of Chinese history and mecha science fiction for YA readers.
The boys of Huaxia dream of pairing up with girls to pilot Chrysalises, giant transforming robots that can battle the mecha aliens that lurk beyond the Great Wall. It doesn't matter that the girls often die from the mental strain.
When 18-year-old Zetian offers herself up as a concubine-pilot, it's to assassinate the ace male pilot responsible for her sister's death. But she gets her vengeance in a way nobody expected—she kills him through the psychic link between pilots and emerges from the cockpit unscathed. She is labeled an Iron Widow, a much-feared and much-silenced kind of female pilot who can sacrifice boys to power up Chrysalises instead.​
To tame her unnerving yet invaluable mental strength, she is paired up with Li Shimin, the strongest and most controversial male pilot in Huaxia​. But now that Zetian has had a taste of power, she will not cower so easily. She will miss no opportunity to leverage their combined might and infamy to survive attempt after attempt on her life, until she can figure out exactly why the pilot system works in its misogynist way—and stop more girls from being sacrificed.
They said goodbye to their friends and family for the weekend. They weren't counting on forever.
Jagged Island: a private amusement park for the very rich—or the very influential. Liam, James, Will, Ava, Harper, and Paisley—social media influencers with millions of followers—have been invited for an exclusive weekend before the park opens. They'll make posts and videos for their channels and report every second of their VIP treatment. 
When the teens arrive, they're stunned: the resort is even better than they'd imagined. Their hotel rooms are unreal, the park's themed rides are incredible, and the island is hauntingly beautiful. They're given a jam-packed itinerary for the weekend.  
But soon they'll discover that something's missing from their schedule: getting off the island alive.
What is friendship without a few secrets?
It wasn't Tillie's choice to leave Philadelphia. But after everything that happened junior year, her mom insisted the quiet suburb of Willow Creek was the perfect place to get a fresh start, to put the trauma and rumors behind them.
Madison Frank is the perfect distraction. Beautiful, fun, and from the wealthy side of town, Madison is the kind of girl who has a pull stronger than gravity. She commands attention, even inspires obsession. And by the end of summer, Tillie's forgotten everything―everyone―she left in Philadelphia. Almost.
Then Madison goes missing. A photo of her bloody body is texted to the whole student body…from an account with Tillie's name on it. Tillie's caught in a tangled web of secrets that will destroy her if they surface…and will destroy everyone she loves if they don't.
It's been three months since The Night on the Bathroom Floor–when Lily found her older sister Alice hurting herself. Ever since then, Lily has been desperately trying to keep things together, for herself and for her family. But now Alice is coming home from her treatment program and it is becoming harder for Lily to ignore all of the feelings she's been trying to outrun.
Enter Micah, a new student at school with a past of his own. He was in treatment with Alice and seems determined to get Lily to process not only Alice's experience, but her own. Because Lily has secrets, too. Compulsions she can't seem to let go of and thoughts she can't drown out.
When Lily and Micah embark on an art project for school involving finding poetry in unexpected places, she realizes that it's the words she's been swallowing that desperately want to break through.
March
7
Tic-tac-toe, three girls in a row. Nine years old and inseparable. Friends for life, or so they think . . .
Best friends Syd, Rain, and Brie grew up on the wrong side of the tracks in the stifling California desert, desperately wishing for a way out.
When a deadly fire is set two weeks before the end of high school, nothing will ever be the same. In the end, each of them will escape―but not in the way any of them expects. One will do it by dying, another by lying, a third by taking the fall.
With gorgeous, taut prose and twists to the very last page, All the Best Liars alternates between the present and the past to unravel the truth behind the fire and the cost of the secrets at the heart of their friendship.
It was just a game…until it wasn't. Will Cate discover the assassin before it's too late? Perfect for fans of teen mystery books!
TAG. You're It…
At Cate's isolated boarding school Killer is more than a game―it's an elite secret society. Members must avoid being "killed" during a series of thrilling pranks―and only the Game Master knows who the "killer" is. When Cate's finally invited to join The Guild of Assassins, she thinks it's her ticket to finally feeling like she belongs.
But when the game becomes all too real, the school threatens to shut it down. Cate will do anything to keep playing and save The Guild. But can she find the real assassin―before she's the next target?
(This is a paperbaack reissue).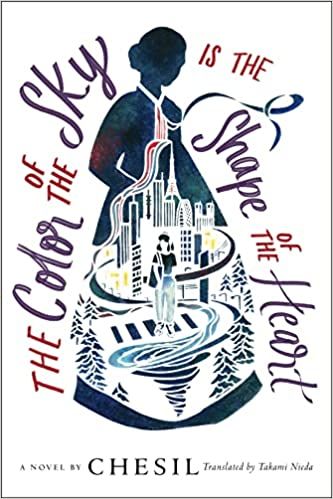 A Zainichi Korean teen comes of age in Japan in this groundbreaking debut novel about prejudice and diaspora.
Seventeen-year-old Ginny Park is about to get expelled from high school—again. Stephanie, the picture book author who took Ginny into her Oregon home after she was kicked out of school in Hawaii, isn't upset; she only wants to know why. But Ginny has always been in-between. She can't bring herself to open up to anyone about her past, or about what prompted her to flee her native Japan. Then, Ginny finds a mysterious scrawl among Stephanie's scraps of paper and storybook drawings that changes everything: The sky is about to fall. Where do you go?
Ginny sets off on the road in search of an answer, with only her journal as a confidante. In witty and brutally honest vignettes, and interspersed with old letters from her expatriated family in North Korea, Ginny recounts her adolescence growing up Zainichi, an ethnic Korean born in Japan, and the incident that forced her to leave years prior. Inspired by her own childhood, author Chesil creates a portrait of a girl who has been fighting alone against barriers of prejudice, nationality, and injustice all her life—all while searching for a place to belong.
It is a truth universally acknowledged that Leela Bose plays to win.
A life-long speech competitor, Leela loves nothing more than crushing the competition, all while wearing a smile. But when she meets the incorrigible Firoze Darcy, a debater from an elitist private school, Leela can't stand him. Unfortunately, he'll be competing in the state league, so their paths are set to collide.
But why attempt to tolerate Firoze when Leela can one-up him? The situation is more complicated than Leela anticipated, though, and her participation in the tournament reveals that she might have tragically misjudged the debaters — including Firoze Darcy — and more than just her own winning streak is at stake…her heart is, too.
Debating Darcy is bestselling author Sayantani DasGupta's reinterpretation of beloved classic Pride and Prejudice — imaginative, hilarious, thought-provoking, and truly reflective of the complex, diverse world of American high school culture.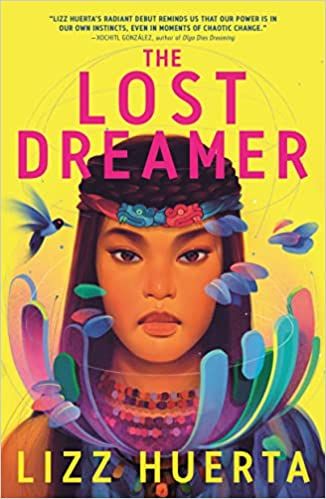 Indir is a Dreamer, descended from a long line of seers; able to see beyond reality, she carries the rare gift of Dreaming truth. But when the beloved king dies, his son has no respect for this time-honored tradition. King Alcan wants an opportunity to bring the Dreamers to a permanent end―an opportunity Indir will give him if he discovers the two secrets she is struggling to keep. As violent change shakes Indir's world to its core, she is forced to make an impossible choice: fight for her home or fight to survive.
Saya is a seer, but not a Dreamer―she has never been formally trained. Her mother exploits her daughter's gift, passing it off as her own as they travel from village to village, never staying in one place too long. Almost as if they're running from something. Almost as if they're being hunted. When Saya loses the necklace she's worn since birth, she discovers that seeing isn't her only gift―and begins to suspect that everything she knows about her life has been a carefully-constructed lie. As she comes to distrust the only family she's ever known, Saya will do what she's never done before, go where she's never been, and risk it all in the search of answers.
With a detailed, supernaturally-charged setting and topical themes of patriarchal power and female strength, Lizz Huerta's The Lost Dreamer brings an ancient world to life, mirroring the challenges of our modern one.
On her eighteenth birthday, Hilde leaves her orphanage in 1930s Berlin, and heads out into the world to discover her place in it. But finding a job is hard, at least until she stumbles into Café Lila, a vibrant cabaret full of expressive customers. Rosa, one of the club's waitresses and performers, immediately takes Hilde under her wing. As the café denizens slowly embrace Hilde, and she embraces them in turn, she discovers her voice and her own blossoming feelings for Rosa. 
But Berlin is in turmoil. Between the elections, protests in the streets, worsening antisemitism and anti-homosexual sentiment, and the beginning seeds of unrest in Café Lila itself, Hilde will have to decide what's best for her future . . . and what it means to love a place on the cusp of war. 
One for All is a gender-bent retelling of The Three Musketeers, in which a girl with a chronic illness trains as a Musketeer and uncovers secrets, sisterhood, and self-love.
Tania de Batz is most herself with a sword in her hand. Everyone thinks her near-constant dizziness makes her weak, nothing but "a sick girl." But Tania wants to be strong, independent, a fencer like her father―a former Musketeer and her greatest champion. Then Papa is brutally, mysteriously murdered. His dying wish? For Tania to attend finishing school. But L'Académie des Mariées, Tania realizes, is no finishing school. It's a secret training ground for new Musketeers: women who are socialites on the surface, but strap daggers under their skirts, seduce men into giving up dangerous secrets, and protect France from downfall. And they don't shy away from a sword fight.
With her newfound sisters at her side, Tania feels that she has a purpose, that she belongs. But then she meets Étienne, her target in uncovering a potential assassination plot. He's kind, charming―and might have information about what really happened to her father. Torn between duty and dizzying emotion, Tania will have to decide where her loyalties lie…or risk losing everything she's ever wanted.
Lillie Lainoff's debut novel is a fierce, whirlwind adventure about the depth of found family, the strength that goes beyond the body, and the determination it takes to fight for what you love. Includes an author's note about her personal experience with Postural Orthostatic Tachycardia Syndrome.
In a world where female sailors are executed, sixteen-year-old Lane's dream of being a ship's captain seems impossible. Sea life is all she knows, and she wouldn't give it up for anything, even if it means she has to hide as a captain's boy to avoid being killed. But Lane's carefully constructed world begins to crumble when an old pirate enemy comes after her father. And she begins hearing rumors that her father was once a pirate as well.
Lane doesn't want to believe her father could have a dark past, but she can't help questioning everything she's known. After all, Lane's life at sea is built on lies—why couldn't her father's be, too?
Then a mysterious prince shows up, and Lane finds her very survival tied to a boy who could destroy everything. With pirates, betrayal, and death threatening Lane and those she loves, she must now decide between the future she always expected and a prince with an unknown agenda who she finds herself falling for. Lane must either protect herself and find a way to live her dream, or risk everything for a world where her very existence is a death sentence.
Maybe there's a third option. After all, she's never played by the rules before. Why start now?
A ragtag band of misfits gets swept up in Holy Land politics in Travelers Along the Way by Aminah Mae Safi, a thrilling YA remix of the classic legend of Robin Hood.
Jerusalem, 1192. The Third Crusade rages on. Rahma al-Hud loyally followed her elder sister Zeena into the war over the Holy Land, but now that the Faranji invaders have gotten reinforcements from Richard the Lionheart, all she wants to do is get herself and her sister home alive.
But Zeena, a soldier of honor at heart, refuses to give up the fight while Jerusalem remains in danger of falling back into the hands of the false Queen Isabella. And so, Rahma has no choice but to take on one final mission with her sister.
On their journey to Jerusalem, Rahma and Zeena come across a motley collection of fellow travelers―including a kind-hearted Mongolian warrior, an eccentric Andalusian scientist, a frustratingly handsome spy with a connection to Rahma's childhood, and an unfortunate English chaplain abandoned behind enemy lines. The teens all find solace, purpose and camaraderie―as well as a healthy bit of mischief―in each other's company.
But their travels soon bring them into the orbit of Queen Isabella herself, whose plans to re-seize power in Jerusalem would only guarantee further war and strife in the Holy Land for years to come. And so it falls to the merry band of misfits to use every scrap of cunning and wit (and not a small amount of thievery) to foil the usurper queen and perhaps finally restore peace to the land.
14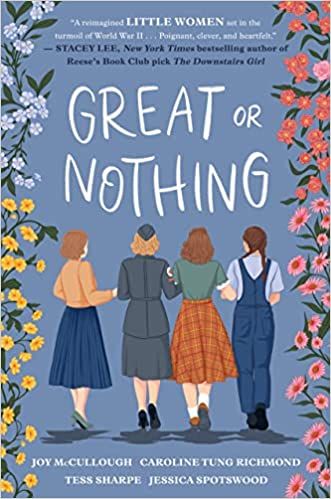 Great or Nothing by Joy McCullough, Caroline Tung Richmond, Tess Sharpe, and Jessica Spotswood
In the fall of 1942, the United States is still reeling from the attack on Pearl Harbor. While the US starts sending troops to the front, the March family of Concord, Massachusetts, grieves their own enormous loss: the death of daughter Beth.
Under the strain of their grief, Beth's remaining sisters fracture, each going their own way, with Jo nursing her wounds and building planes in Connecticut, Meg holding down the home front with Marmee, and Amy living a secret life as a Red Cross volunteer in London—the same city where one Mr. Theodore Laurence is stationed as an army pilot.
Each March sister's point of view is written by a separate author, three in prose and Beth's in verse, still holding the family together from beyond the grave. Woven together, these threads tell a story of finding one's way in a world undergoing catastrophic change.
Kate Marchant, author of Float, presents a story about a young journalist who fights for the truth to come to light―even if it means she might lose everything . . .
Laurel Cates, a junior at Garland University, has no desire for the spotlight. She's determined to complete her degree with as little fuss as possible. As a writer for Garland's school paper, the Daily, Laurel sticks to well-written fluff pieces. But when she uncovers a scandal involving the school's beloved football coach, Laurel knows she has to expose the truth.
Even if her classmates don't believe her.
Even if her boss threatens to fire her from her desperately-needed job.
And even if the superhot quarterback with a heart-of-gold, Bodie St. James, is hell-bent on stopping her from publishing.
In the aftermath of the article, Laurel's crush turns into her enemy as Bodie tries to protect the man who has been like a father to him. But as the interactions between the pair deepen, so too do their feelings for each other and an unlikely romance blossoms. Laurel soon realizes her uncompromising values will bring her closer to her desires, and closer to the truth–and closer to finding her voice.
21
Quinn Cutler is sixteen, the daughter of a candidate for congress in Brooklyn, and a student at a private school in Park Slope. She's also pregnant, a situation made infinitely more shocking by the fact that she has no memory of actually having sex. Scared and confused, Quinn struggles to piece together what might have happened: An unlikely accident while she and her boyfriend were fooling around? A rape that she's repressing from trauma? Before she's had any revelations, the situation becomes public, putting her most intimate life up for scrutiny and ridicule, and jeopardizing her father's political career. Religious fanatics begin gathering at the Cutlers' house, believing she's pregnant with the next Messiah. As things spiral out of control through a frenzy of brutal online gossip and rumor, the clues that Quinn uncovers reveal more about her childhood and her family than about the pregnancy itself. She starts to realize that much of her life is built on secrets and lies—strange, possibly supernatural ones that her father is desperate to keep concealed. And uncovering the mysterious secrets is the only way she'll learn the truth about her pregnancy, and the only way she'll discover why, despite all evidence and logic, a deep down part of her believes the truth isn't an ugly one. Might she, in fact, be a virgin?
Teenage sisters Samira and Rima aren't exactly living the dream. Instead, they live with their maddeningly unreliable mother in a rundown trailer in Michigan. Dad's dead, money's tight, and Mom disappears to gamble for days at a time. So when Sam's grandfather wills her the family valuables—a cache of Lebanese antiquities—she's desperate enough to try pawning them before Mom can. 
But she shouldn't. Because one is cursed, forbidden, the burial coin of a forgotten god. Disturbing it condemns her and Rima to the Phoenician underworld, a place of wicked cities, burning forests, poisoned feasts of milk and lemons, and an endless, windless ocean.
Nothing is what it seems. No one is who they say. And down here, the night never ends.
To get home—and to keep her sister safe—Sam will have to outwit beautiful shapeshifters, pose as a royal bride, sail the darkest sea… and maybe kill the god of death himself.
A lush and intensely imaginative novel in which fierce women protect each other from rapacious gods and hungering demons, and in which two tenacious sisters come into their power, Vial of Tears introduces readers to the rich and brilliant mythology of ancient Lebanon.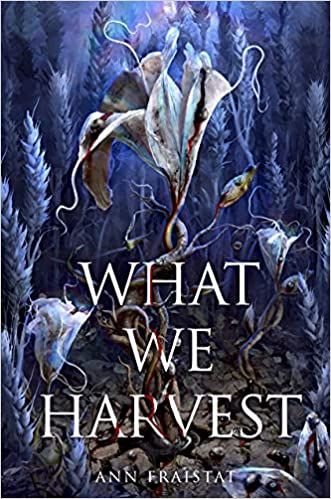 Wren owes everything she has to her hometown, Hollow's End, a centuries-old, picture-perfect slice of America. Tourists travel miles to marvel at its miracle crops, including the shimmering, iridescent wheat of Wren's family's farm. At least, they did. Until five months ago.
That's when the Quicksilver blight first surfaced, poisoning the farms of Hollow's End one by one. It began by consuming the crops, thick silver sludge bleeding from the earth. Next were the animals. Infected livestock and wild creatures staggered off into the woods by day—only to return at night, their eyes foggy white, leering from the trees.
Then the blight came for the neighbors.
Wren is among the last locals standing, and the blight has finally come for her, too. Now the only one she can turn to is her ex, Derek, the last person she wants to call. They haven't spoken in months, but Wren and Derek still have one thing in common: Hollow's End means everything to them. Only, there's much they don't know about their hometown and its celebrated miracle crops. And they're about to discover that miracles aren't free.
Their ancestors have an awful lot to pay for, and Wren and Derek are the only ones left to settle old debts.
Wrecked by Heather Henson
For as long as Miri can remember it's been her and her dad, Poe, in Paradise—what Poe calls their home—hidden away from prying eyes in rural Kentucky. It's not like Miri doesn't know what her dad does or why people call him "the Wizard." It's not like she doesn't know why Clay, her one friend and Poe's right-hand man, patrols the grounds with a machine gun. It's nothing new, but lately Paradise has started to feel more like a prison.
Enter Fen. The new kid in town could prove to be exactly the distraction Miri needs…but nothing is ever simple. Poe doesn't take kindly to strangers. Fen's DEA agent father is a little too interested in Miri's family. And Clay isn't satisfied with being just friends with Miri anymore. But what's past is prologue—it's what will follow that will wreck everything.
Shining a klieg light on the opioid crisis coursing through this country, Wrecked will have readers on the edge of their seat right up until the explosive ending.
28
For as long as she can remember, Evangeline Fox has believed in true love and happy endings . . . until she learns that the love of her life will marry another.
Desperate to stop the wedding and to heal her wounded heart, Evangeline strikes a deal with the charismatic, but wicked, Prince of Hearts. In exchange for his help, he asks for three kisses, to be given at the time and place of his choosing.
But after Evangeline's first promised kiss, she learns that bargaining with an immortal is a dangerous game — and that the Prince of Hearts wants far more from her than she'd pledged. He has plans for Evangeline, plans that will either end in the greatest happily ever after, or the most exquisite tragedy.
Once upon a time, there was a horrible girl…
Vanja Schmidt knows that no gift is freely given, not even a mother's love―and she's on the hook for one hell of a debt. Vanja, the adopted goddaughter of Death and Fortune, was Princess Gisele's dutiful servant up until a year ago. That was when Vanja's otherworldly mothers demanded a terrible price for their care, and Vanja decided to steal her future back… by stealing Gisele's life for herself.
The real Gisele is left a penniless nobody while Vanja uses an enchanted string of pearls to take her place. Now, Vanja leads a lonely but lucrative double life as princess and jewel thief, charming nobility while emptying their coffers to fund her great escape. Then, one heist away from freedom, Vanja crosses the wrong god and is cursed to an untimely end: turning into jewels, stone by stone, for her greed.
Vanja has just two weeks to figure out how to break her curse and make her getaway. And with a feral guardian half-god, Gisele's sinister fiancé, and an overeager junior detective on Vanja's tail, she'll have to pull the biggest grift yet to save her own life.
In "Little Thieves", Margaret Owen, author of The Merciful Crow series, crafts a delightfully irreverent retelling of "The Goose Girl" about stolen lives, thorny truths, and the wicked girls at the heart of both.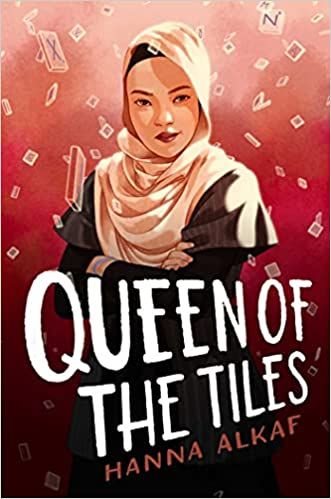 CATALYST
13 points
noun: a substance that speeds up a reaction without itself changing
When Najwa Bakri walks into her first Scrabble competition since her best friend's death, it's with the intention to heal and move on with her life. Perhaps it wasn't the best idea to choose the very same competition where said best friend, Trina Low, died. It seems that even though Najwa is trying to change, she's not ready to give up Trina just yet.
But the same can't be said for all the other competitors. With Trina, the Scrabble Queen herself, gone, the throne is empty, and her friends are eager to be the next reigning champion. All's fair in love and Scrabble, but all bets are off when Trina's formerly inactive Instagram starts posting again, with cryptic messages suggesting that maybe Trina's death wasn't as straightforward as everyone thought. And maybe someone at the competition had something to do with it.
As secrets are revealed and the true colors of her friends are shown, it's up to Najwa to find out who's behind these mysterious posts—not just to save Trina's memory, but to save herself.
!doctype>