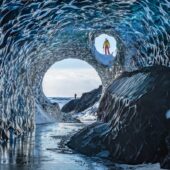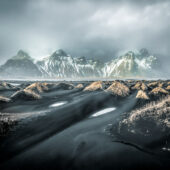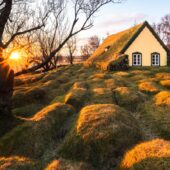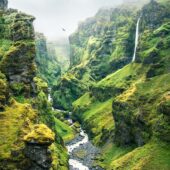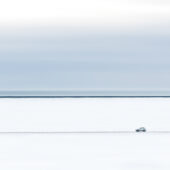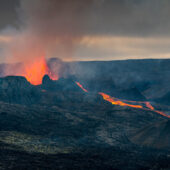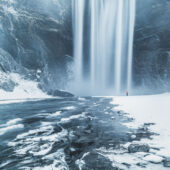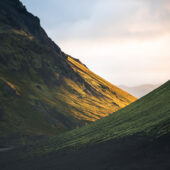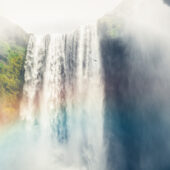 Photographing Iceland with a Nikon D810 and D850 by James Rushforth (Instagram | Facebook | Twitter | Website):
Four years after completing Photographing the Dolomites, professional photographer James Rushforth has just completed his next long term project – documenting 170 locations and 1000 of the most scenic viewpoints in Iceland. His two-volume guidebook set is aimed at helping aspiring and professional photographers to choose a suitable itinerary for their visit. Each of the locations describes the access, major viewpoints, seasonal variations and best time of year and day you're likely to encounter favourable conditions and light.
Relocating to Reykjavík, James has been working on the books full time for the last five years. The guides contain over 1200 images, all taken with the Nikon D810, Nikon D850 and a range of Nikkor lenses.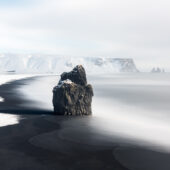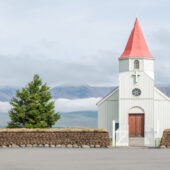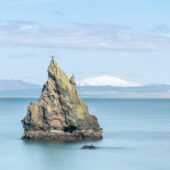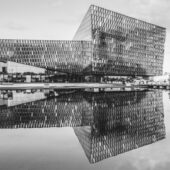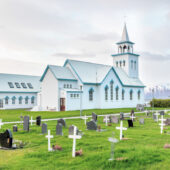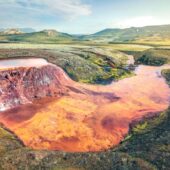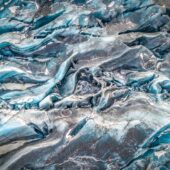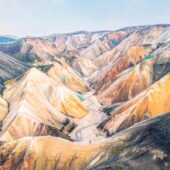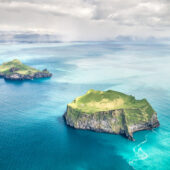 Equipment used
"Árinni kennir illur ræðari" – "A bad rower blames his oars" – Icelandic Proverb
Camera bodies
Nikon D810 with Kirk L-Bracket
Nikon D850 with Kirk L-Bracket
Lenses
Nikon 14–24mm f2.8 G AF-S ED Lens
Nikon 20mm f1.8 G AF-S ED Lens
Nikon 24–70mm f2.8 G AF-S ED Lens
Nikon 70–200mm f2.8 E AF-S FL ED VR Lens
Nikon 300mm f2.8 G AF-S ED VR II Lens
Teleconverters
Nikon TC-14E AF-S Teleconverter III
Nikon TC-20E AF-S Teleconverter III
Filters
Breakthrough Photography X4 ND 3, 6, 10 & 15 stop
Breakthrough Photography X4 CPL 3 & 6 stop
Breakthrough Photography Night Sky Filter
Tripods & rucksack
Gitzo GT3542LS Series 3 6X Systematic Tripod with Induro BHL1 Ball Head
Gitzo GT0545T Series 0 4x Traveller Tripod with Gitzo Center Series 3 Ball Head
F Stop Ajna Nasturtium (40L) with Pro Large & Pro Small ICU's
Drone
DJI Phantom 4 Pro with Polar Pro Cinema Series ND & CPL Filter Set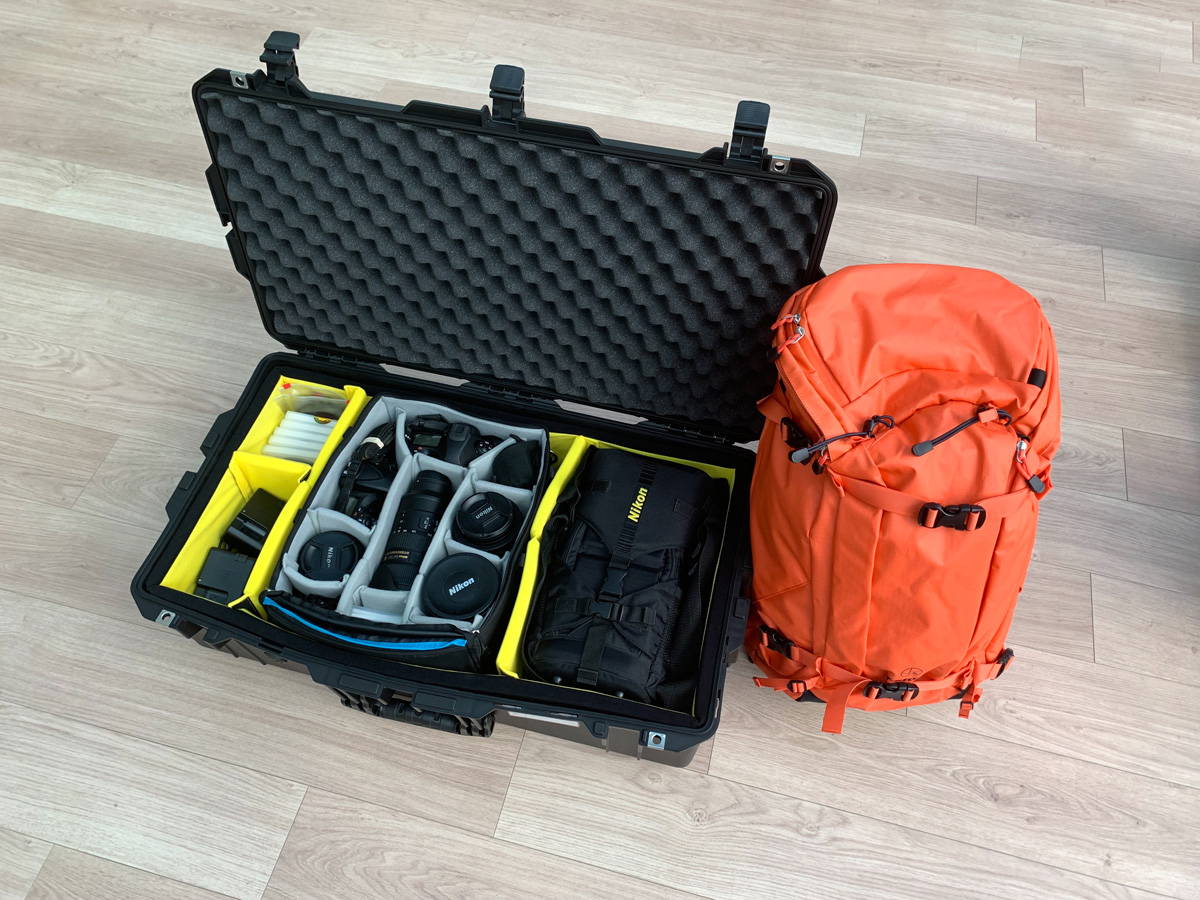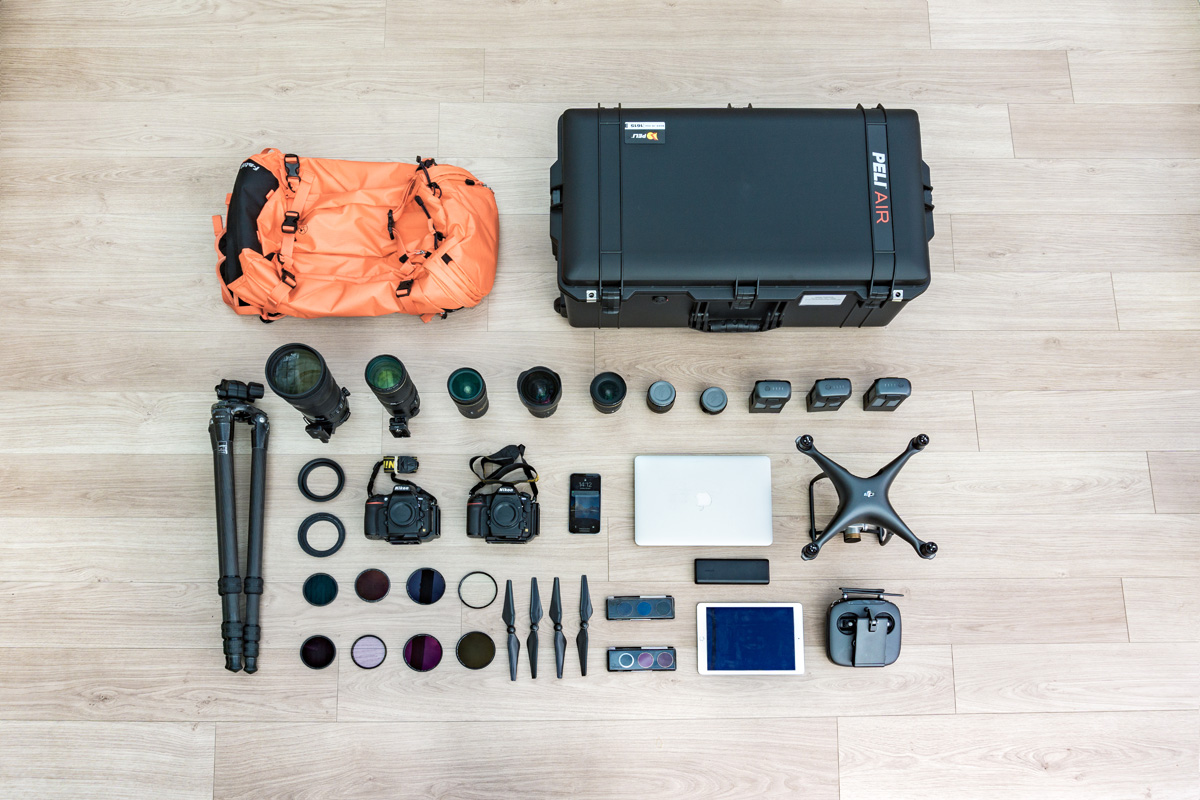 Foreword to the books by Egill Bjarnason
With Photographing Iceland, James Rushforth has put together a striking visual account of one of the wildest landscapes on earth. Drawing on decades of experience photographing remote sites, James set himself a new challenge here in a land marked by extremes.
I grew up in Selfoss, Iceland, bicycling around the countryside and working on sailboats for months at a time. So I know all too well how unpredictable and unforgiving the landscape can be. Violent storms blow up out of nowhere, while the lunar highlands can leave you hopelessly lost. I certainly learned that the hard way a few times – breathless and frozen on the side of some remote road.
And so I know, too, the incredible labour that went into creating this book. Behind every photograph is a stunning amount of patience. A single photo might require driving along narrow fjords in difficult winter conditions, before ascending hillsides in the dark with 5kg of camera equipment. Waiting for hours for the right light, or for severe weather to pass. Fixing flats with frozen fingers. Belaying deep into unexplored ice caves. Spending days without seeing another person.
While at a glance, the subjects of the photographs may seem to be solid, reliable markers – a mountain, a hilltop, an expanse of stone – what's really captured here is the constant change of the Icelandic world. The slow drift of a glacier's face. The languorous movements of the northern lights. The shifting course of a braided river channel, or spattering hot mud pots, or the drifting steam of a geyser. These are photos of ephemera. And as invasive species encroach on existing fauna, and glaciers melt more rapidly, this book is testimony to the need to conserve one of the largest wilderness areas in Europe.
Folded into this book, too, is an act of deep generosity. James extends a true invitation, sharing the best routes and viewpoints; advising the reader on the best light and weather, and giving careful guidance so that others can discover these sights while remaining respectful of the natural and fragile landscape.
That's the real strength of the eye at work, here. Not simply the ability to notice our subglacial meltwater channels or descend into treacherous rifts: the way the collection makes way for you, the reader, to follow in his footsteps, and see for yourself our home of glinting ice and shadow.
Egill Bjarnason
Reykjavík, Iceland – May 2021
Egill is author of 'How Iceland Changed the World: The Big History of a Small Island'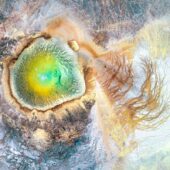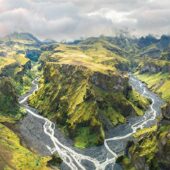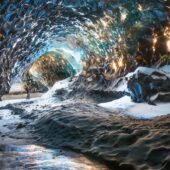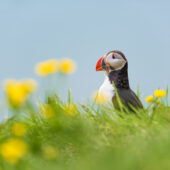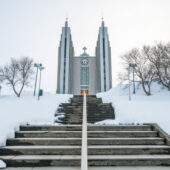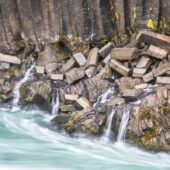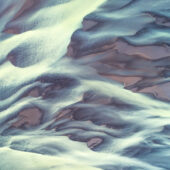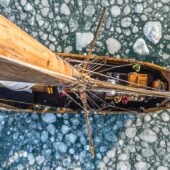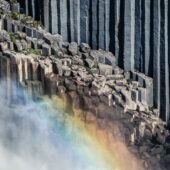 The Logistics
For a project of this scale, it quickly became apparent I was going to need to spend an extended period in Iceland. Fortunately, I had some friends in Reykjavík who very kindly lent me their apartment and I brought my converted van over from the UK – taking the ferry from Harwich to the Hook of Holland, and from there driving to Hirtshals in Northern Denmark. The Norröna car ferry then makes the three-day sailing trip to Iceland twice a week, stopping at the Faroe Islands on the way. For anyone thinking of travelling this way spending seven days in the Faroe's, before picking up the next weeks ferry is highly recommended.
At first, I aimed to visit as many places as possible, never stopping too long and getting a good feel for the island. I plotted the locations I visited on a google map, colour coding them according to their photographic appeal. This provided a good visual representation, allowing me to split the book into roughly equal chapters, ensuring I had a good distribution of locations.
Data collection was the key, and at each of the locations I would take audio notes, GPS the approaches and take as many photographs as possible – both artistic and as a visual reference. Though I have the Nikon GP-1 GPS unit for the Nikon D850 I find this rather cumbersome and tended to snap away on an iPhone for the images I needed geotagging.
The holy trinity covered 14–200mm perfectly and I found the Nikon 300mm f2.8 G AF-S ED VR to be a perfect wildlife lens when paired with a 1.4 or 2x teleconverter. It's considerably smaller than my 600mm f4, I can handhold it for several minutes at a time and it's not quite so terrifyingly expensive. It's surprisingly easy to get very close to much of Iceland's wildlife – arctic foxes, reindeer and puffins are all very tolerant, and I frequently found myself shooting at 300mm, taking advantage of the 2.8 maximum aperture to throw the foreground or background out of focus as required. Finally, the 20mm f1.8 G AF-S ED lens is a brilliant choice for the aurora, the fast aperture delivering excellent results even wide open.
I've been following the current mirrorless revolution closely – keeping an eye on the offerings of the big three. Up until recently there hasn't been enough of an incentive to justify the cost of upgrading everything. However the recent Z9 and 100–400mm announcement has finally brought me off the proverbial fence and I've preordered both.
From a software perspective organisation was key, both in planning the shoots, storing and cataloguing the images. Whilst I know many people dislike the subscription model, for me as a guidebook writer I find the full suite of Adobe programmes compliment each other well. Lightroom is perfect for cataloguing, sorting, choosing and processing images; Photoshop is excellent for more complex tasks like luminosity masking; the books are laid out using InDesign and the diagrams, artwork and maps are created in Illustrator.
With 1200 images to collect, maximising time and stacking the odds in your favour for the desired location is important for maximising efficiency. Software such as the Photographer's Ephemeris, PhotoPills or SkySafari is great for planning a shoot, both for light and important celestial events.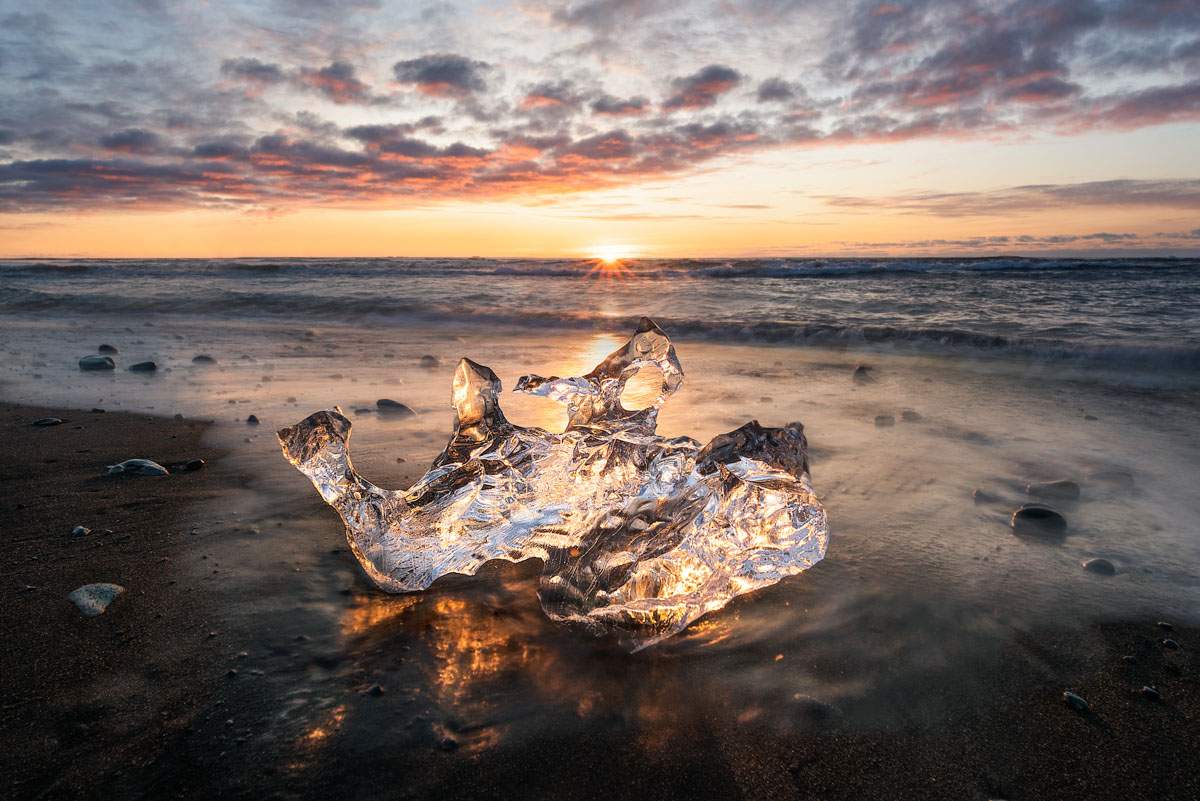 Ultimately I budgeted two years for the guidebooks and they took five – providing that you should always double your planned timeframe for a project. Very much a labour of love, it's a relief to finally have them finished and I hope you enjoy the images. Please don't hesitate to get in touch if you're thinking of creating your own books, are planning a trip to Iceland or would like to connect.
About the author
James Rushforth is an experienced and professional climber, mountaineer, skier, travel writer and guest speaker. An internationally acclaimed photographer and author, James was the GTMA Global Travel Photographer Award winner and British Drone Photographer of the Year in 2020, the British Guild of Travel Writers Photographer of the Year in 2018, 2019 and 2020, a double category winner at the International Photography Awards in 2018, and Epson Digital Splash Photographer of the Year, also in 2018. His work frequently appears in national newspapers, guidebooks and magazines around the world. He maintains an active presence on social media and is part of the National Geographic Your Shot photography team.
Book Links
Take a look inside Photographing Iceland Volume 1 and Volume 2.
Connect with James on: Instagram | Facebook | Twitter | Email | Website 
The above article was initially published here.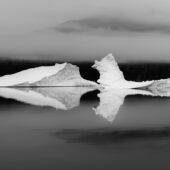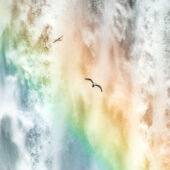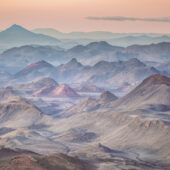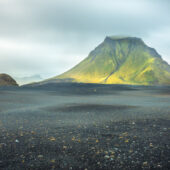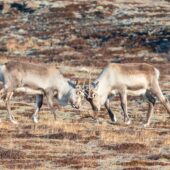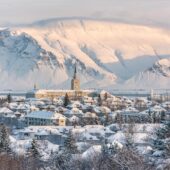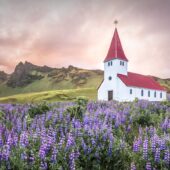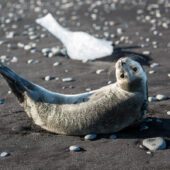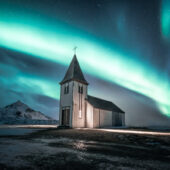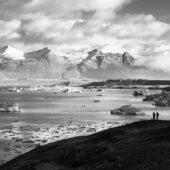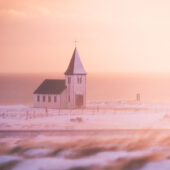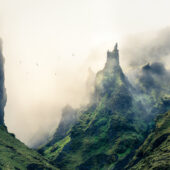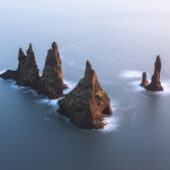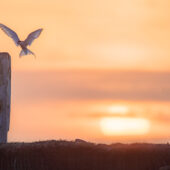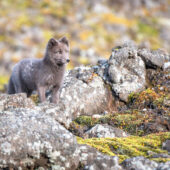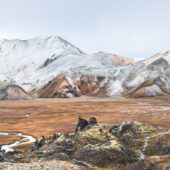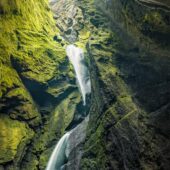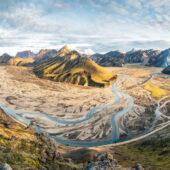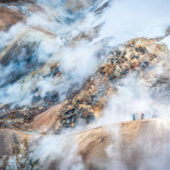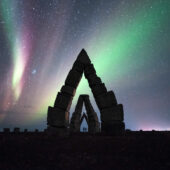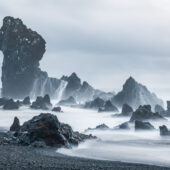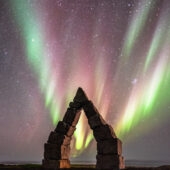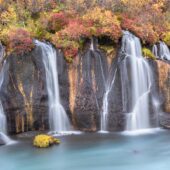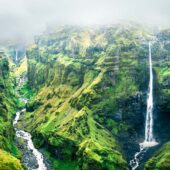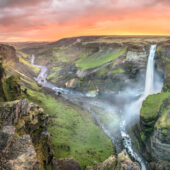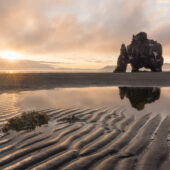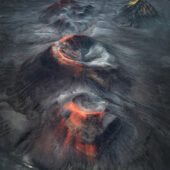 The post Photographing Iceland with a Nikon D810 and D850 appeared first on Nikon Rumors.