You might remember my review of Peak Designs Everyday Backpack from 2018, in which I called it The one bag to rule them all. In 2019, somehow, Peak Design found a way to improve on an almost perfect backpack with their second version of the Everyday Backpack. Available in 20L and 30L sizes, you can get yours starting at $259.95.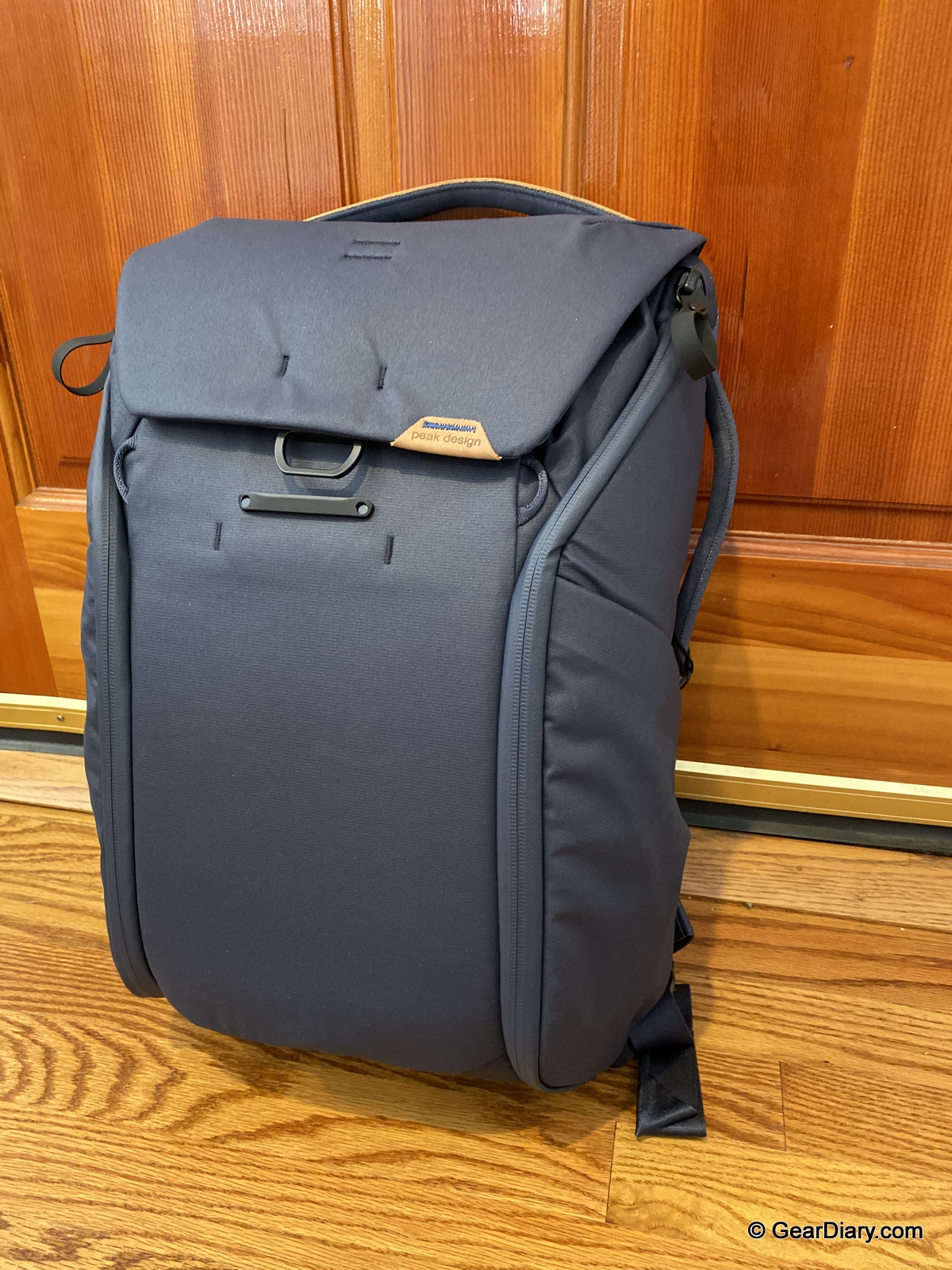 Peak Design makes an incredibly well designed, well built backpack and I would recommend them to anyone. While the Everyday Backpack was originally designed with photographers in mind, Peak Design ensured that this bag was versatile enough to be used for almost anyone as an everyday bag, as the name suggests. This backpack is absolutely gorgeous; Ive actually been stopped on the street multiple times by people asking for information on the bag.
The Everyday Backpack is made out of a weatherproof, 100% recycled 400D nylon canvas shell that is DWR impregnated, double PU-coated, and Bluesign certified, except for the Black color. The external zippers have been upgraded to UltraZip, which means theyre way more durable than conventional zippers. The zippers are also weatherproof gasketed to keep the rain out. A nice feature of this bag is that you can swing the bag around to your front while keeping one strap around your shoulder and unzip the side pockets to access the main storage compartment so you dont have to stop moving to get into your bag.
One of the more obvious and creative features on the Everyday Backpack is the MagLatch hardware. Its an innovative closure that allows for both security and quick access as the latch cannot be opened without two motions; pulling the latch out to disengage the magnet then down to unlatch from the ladder clips. The MagLatch closure allows for one-handed access while the multiple attachment points allow for an expandable main compartment. The 20L can get up to 23L while the 30L can get up to 38L.
The FlexFold dividers are another neat feature that youll only see in Peak Designs bags. These dividers attach via hook and loop (think Velcro) to the front and back interior of the bag, allowing them to be moved around as desired. Each of the dividers can be folded in different ways to make storage pockets for different items, like camera lenses for the photographer or diapers and wipes moms and dads on the go. The FlexFold dividers ensure that all of your gear doesnt get crushed, or lost, at the bottom of your bag.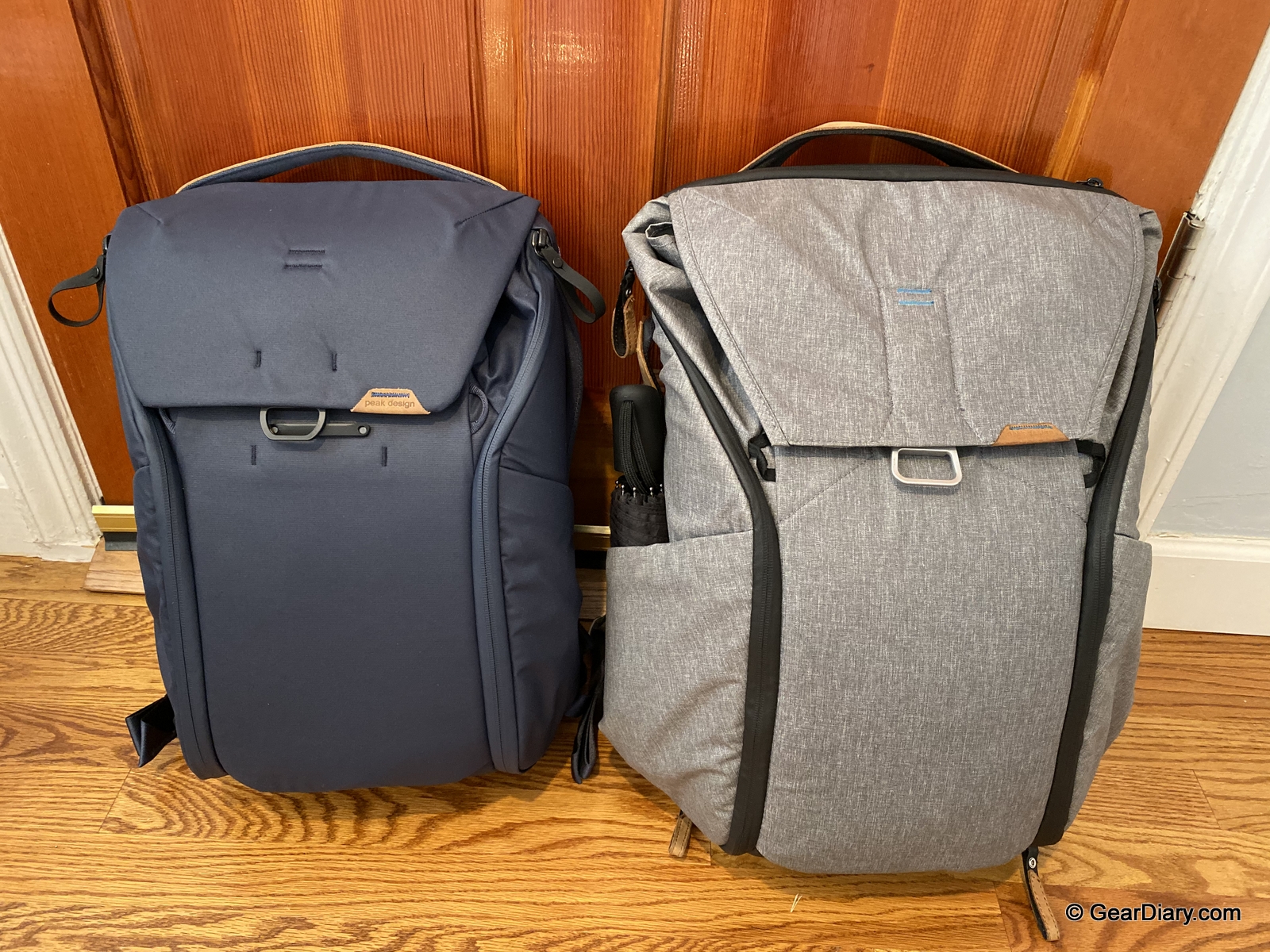 Check out whats new and improved in the Everyday Backpack V2:
Aesthetic improvements via cleaner seams and more rounded profile
More internal pockets in top and sides of bag for increased organization
Increased laptop, tablet, and document capacity 20L now fits up to 15 laptops
Adjustable height laptop sleeve
New UltraZip external zippers, vastly more durable than conventional zips
New external carry straps with improved Cord Hook connectors and more tie-down points
New outer fabric is 100% recycled and Bluesign certified (all colors except Black)
Updated MagLatch hardware more ergonomic and sleek
Widened top and side access points
More volume in external side pockets for water bottles, tripods, etc.
Revamped shoulder straps for increased comfort + magnetic strap holds
The biggest update for many is that the 20L size bag is now able to fit a 15 laptop. That was huge in my decision to test the 20L version rather than the 30L this time. The 30L bag was great and fit a ton of gear, but as my daily commuting bag, it often felt too large for its surroundings. When I was in a coffee shop or on the subway I would often hit people with the bag as I turned around. I feel like the 20L version is a great compromise; while it cant hold as much as the 30L, the size is right for 99% of the times Ill use it.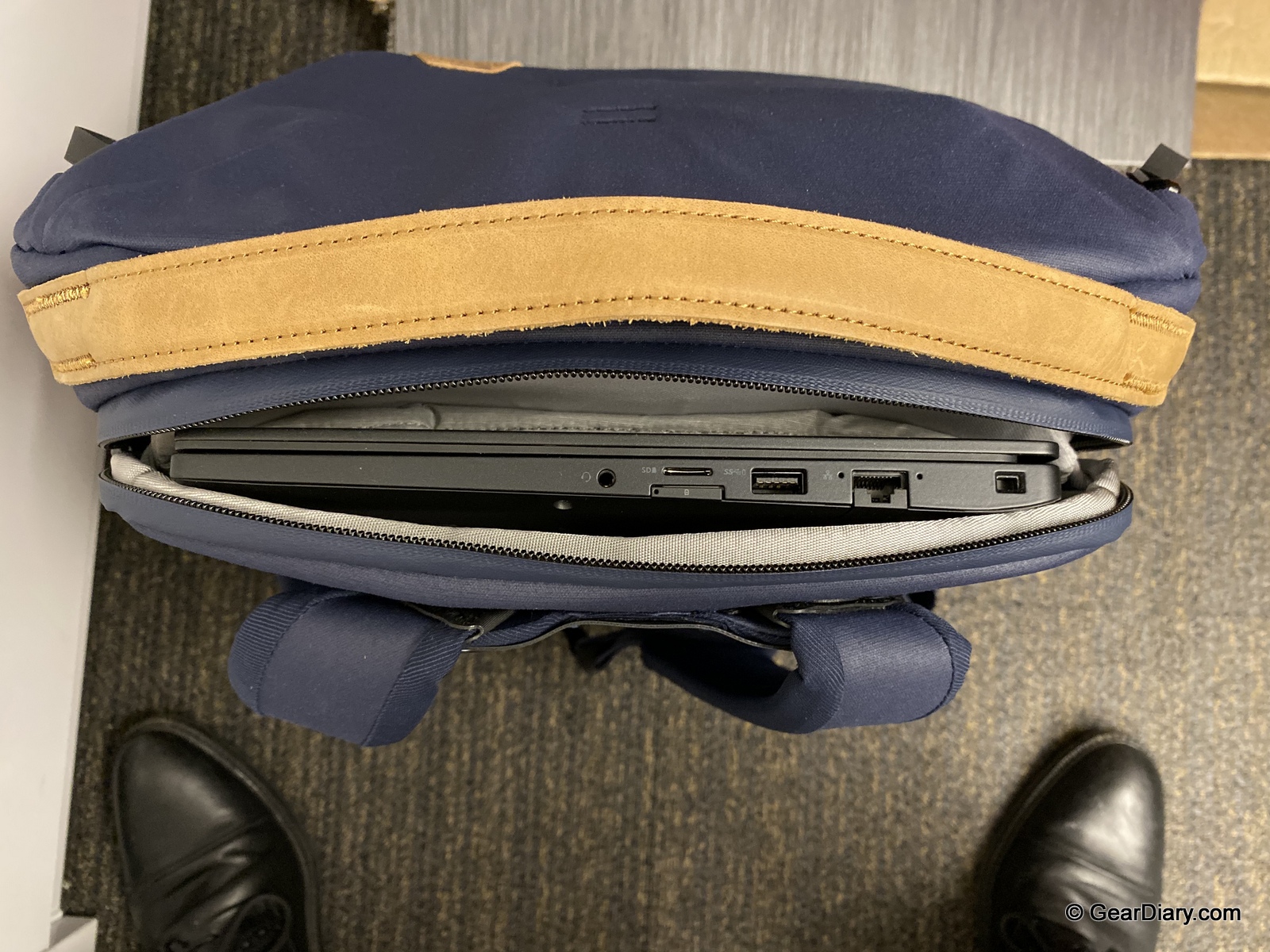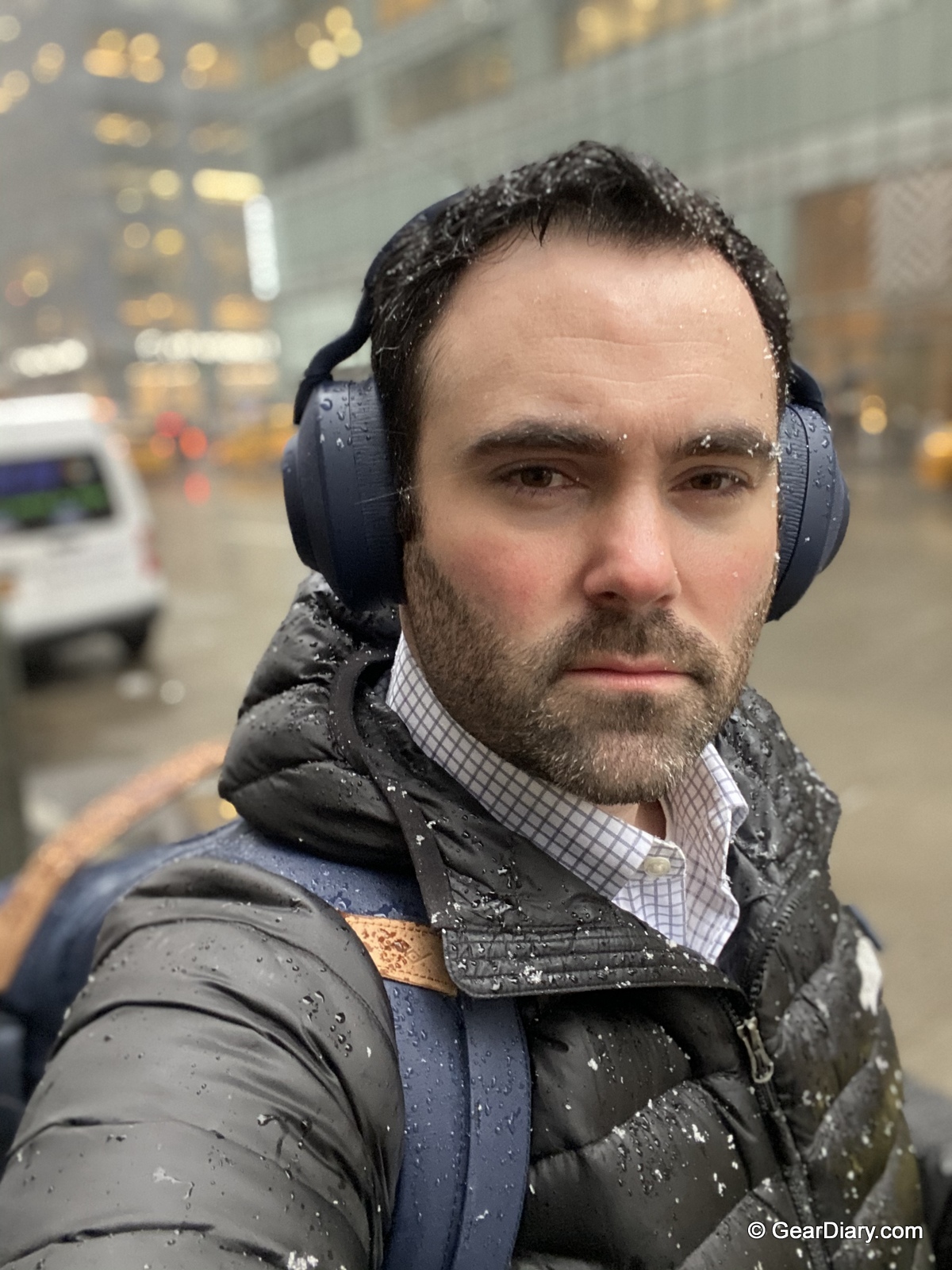 The Everyday Backpack V2 is a great update to an already fantastic bag. Ive been using it on my daily commute to NYC for the past few months and have been very impressed. My 15 laptop does indeed fit in the adjustable laptop sleeve and feels well protected. The side handles are no longer leather, but I dont mind that change since the leather stitching seemed more prone to wear. The side pockets are no longer fully zipped closed on the interior, which provides quicker access to these pockets, but also can lead to smaller items coming loose and bouncing around the main storage compartment. The larger volume side pockets are appreciated, as is the included key ring to keep my keys safe and out of my pants pocket.
You can get your Everyday Backback V2 directly from Peak Design. The 20L retails for $259.95 while the 30L retails for $289.95. With free shipping, 30-day returns, and a lifetime guarantee, I dont think you can go wrong with the Everyday Backpack. Its built to last a lifetime.
Source: Manufacturer supplied review sample
What I Like: Gorgeous bag thats built to last a lifetime; Weatherproof; Infinitely reconfigurable; Quick access to an expandable main compartment; Thoughtful features and accessories.
What Needs Improvement: I preferred having the internal side pockets fully zipped, but that could be personal preference.