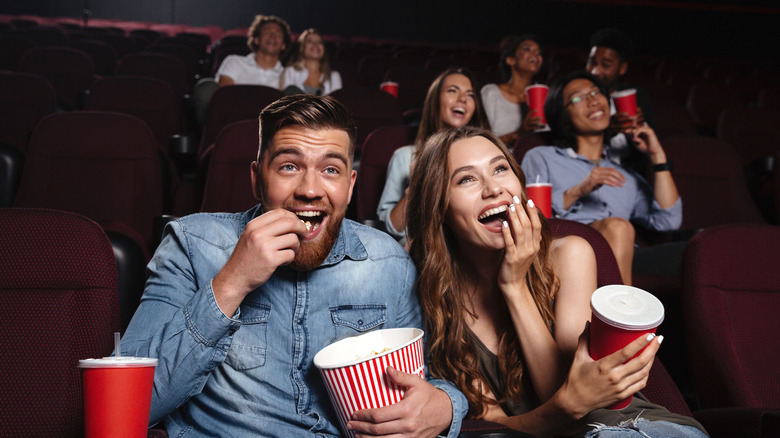 There's a very strong chance that 2022 will see the global box office begin to recover even more substantially than in 2021. The process has been slow, as the pandemic has not abated in the way many had hoped. While the box office may be in for a relatively sizable recovery, we may never get back to pre-pandemic levels of moviegoing, and much of that has to do with the streaming takeover that has accelerated over the past couple of years. Streaming is the future and there is no denying that. But what if that future somehow circles back around to the notion of streaming movies being released in theaters?
Theatrically viable studios are continually cutting deals with streaming services, as Apple recently made a big deal with Skydance, the studio behind the "Mission: Impossible" franchise. But can those big movies continue to exist purely in a streaming world without other revenue? Especially when there is so much competition out there for subscribers? Let's not forget that Netflix once again missed its quarterly expectations for subscriber growth and, as a result, its stock plummeted. The king of the hill may be reaching its crest and that is paving the way for the competition to catch up. Things are going to get ugly and ruthlessly competitive.
That being the case, for various reasons, it might not be insane to imagine a world in which one (or several) of the major streaming services out there decide to invest in purchasing movie theaters, effectively putting them in the exhibition business (in addition to being in the streaming business). That may sound a little wacky and backward but there are plenty of reasons this could be an attractive option moving forward and it boils down to a couple of major points – talent and revenue.
Potentially Attractive To Filmmakers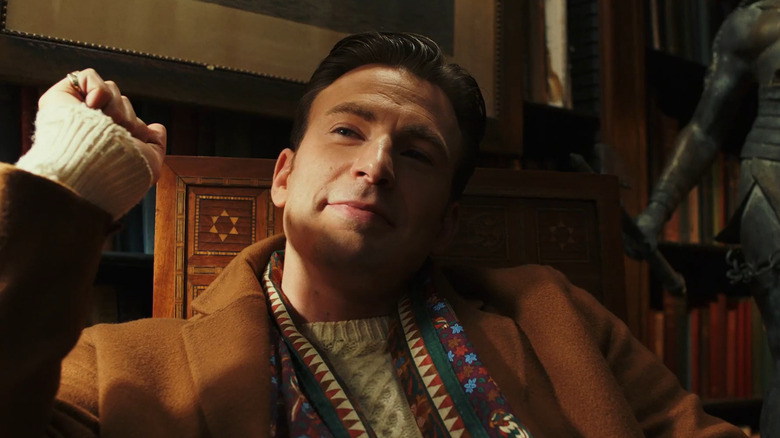 One of the primary elements of operating a successful streaming business is exclusivity. It doesn't mean much if someone can get "Red Notice" just anywhere. It's important that the movie is only available on Netflix, which necessitates the need for a subscription. A major component of this is locking down filmmakers in exclusive deals, which Netflix has done by handing out very rich overall deals. Aside from that, it's about convincing a filmmaker or package of talent that a particular streaming service is the right destination for the project. Oftentimes, that has to do with getting the filmmaker the budget they need along with a level of creative freedom.
This is what Apple had done with Martin Scorsese by putting up the dough for "Killers of the Flower Moon" after Netflix first lured the filmmaker to the streaming world by financing his passion project "The Irishman." Big filmmakers are increasingly moving to streaming instead of going with a traditional studio for similar reasons. That's why "Knives Out 2" is going to Netflix instead of being released theatrically by Lionsgate, though Netflix is supposedly going to give the sequel a theatrical release of some kind. And therein lies the hook for a streaming service buying some theaters or perhaps even an entire theater chain.
Let's say that Amazon, Apple, and Netflix are all trying to land a big project from a director. Let's say one of them has a chain of theaters and they can guarantee the director that their movie will also get a robust theatrical release in addition to the streaming release. If the others can't do such a thing, that could easily be the straw that breaks the camel's back and makes that option more attractive. Filmmakers still want their movies in theaters and, let's be honest, the weekend or two that Netflix often gives movies just to qualify for awards is more ceremonial than anything else. It's not a revenue driver and it's certainly not enough to make up for what could have been at a traditional studio.
Part of the problem is that certain theater chains have trouble justifying a streaming release in theaters that takes up screens. Why would they help Netflix? What benefit do they really have if the movie is just going to be available for free in a couple of weeks? There is some contention and debate there which muddies the waters. If Amazon, for example, owned a big theater chain, the middle man would be gone and they could control the situation from top to bottom. That could be attractive in certain easy for all parties involved.
Pure Streaming May Not Be Sustainable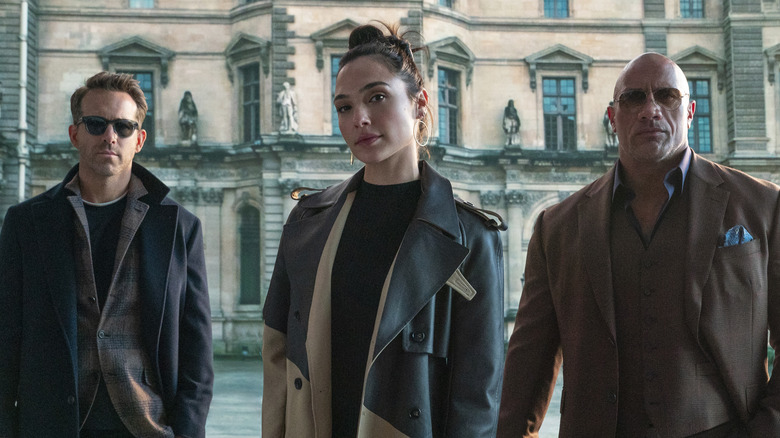 Just because movies are being made for streaming does not mean they inherently come cheap. "Red Notice" is Netflix's most successful movie of all time, but it came with a budget said to be in the $200 million range. A studio would typically want to see hundreds of millions at the box office in return for that kind of investment, if not close to $1 billion. For most streaming services, it's purely about what value it brings in terms of subscriber dollars. It takes an awful lot of monthly subscription fees to make up that kind of money, especially when considering the sheer volume of high-dollar movies and TV shows a service must produce to keep subscribers happy. Netflix spent around $17 billion on content last year and that number is expected to go up in 2022. Peacock, meanwhile, lost $1.7 billion last year while trying to keep up with the competition. The realities of this business are brutal.
As Netflix is learning the hard way, maintaining growth with so much competition is extremely difficult. The math is a little different for Amazon Prime Video and Apple TV+, as those services are loss leaders for their respective gigantic corporations, and it's more about getting a subscriber base to market other products rather than having the service generate revenue in itself. That said, the economic realities remain the same. One way to potentially make up some revenue when it comes to these bigger projects would be to get into the exhibition business and control the entire revenue stream. Release the big movies in your service's chain of theaters, make some money at the box office without having to cut in an exhibition partner (or at least make that a smaller part of the equation), and mitigate the cost that way.
Granted, there are lots of complicated realities associated with that sort of play. Chains like AMC or Cinemark would certainly be unhappy if Amazon suddenly had a competing theater chain. Unless, of course, Amazon purchased one of the aforementioned chains. For what it's worth, there were rumors of Amazon buying AMC when the pandemic was crippling the theater business. Nothing came of that, but it is well worth mentioning that AMC's financial woes are far from over and, as the largest theater chain in North America, there may come a time when AMC or other chains need to find a path forward. Could a tech company with billions of dollars at its disposal come to the rescue largely for the sake of its own interest? It doesn't seem that far-fetched.
It's Ultimately About Control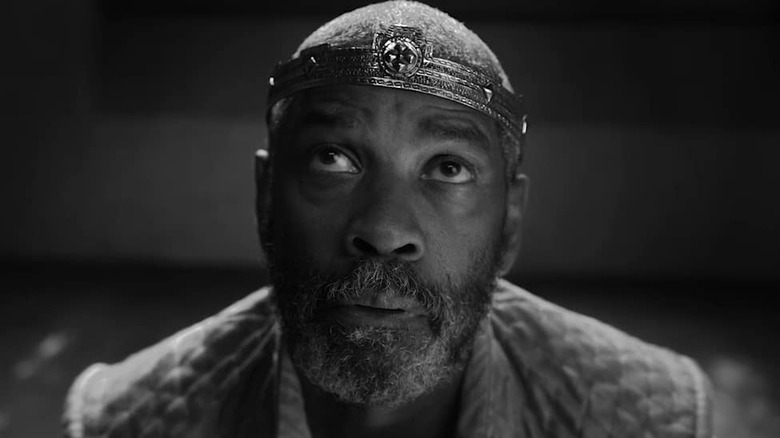 Streaming services operate on a propriety business model, and exclusivity is the key. That has created rifts with the exhibition establishment as it exists and the path forward could very well be to grab hold of the future is by getting into the theater business purely to control the situation in a top-down way. Own every link in the chain so nobody can tell you no and you can do what needs to be done all while creating a potential revenue stream and earning goodwill with filmmakers and people who like the theatrical experience.
Yes, premium VOD and other revenue streams have emerged to help make movies profitable in the streaming era but it may not be enough for everyone. The box office remains hugely important. If streaming services can find a way to incorporate box office into their business models, it might make the whole exercise more sustainable in the long run. Streaming for streaming's sake has its pitfalls and, unless you're Disney+ with a gigantic library of attractive IP to exploit, it's a real rat race - and a costly one at that. Incorporating some form of traditional revenue stream into the model that can be controlled might make business sense for an Apple or an Amazon, or maybe even Netflix. Studios in the early days of Hollywood used to own theaters and, oddly enough, we may be closer than anyone realizes to this old-school mentality becoming a reality once again.
Read this next: 14 Remakes That Are Better Than The Original
The post Are Streaming Services Going To Buy Movie Theaters? Here's Why It Might Make Sense appeared first on /Film.